Here's a great and iconic image for your commute home. I came across this great image at the Capitol Visitor Center's website (great resource by the way). Below is the description I pulled from the site.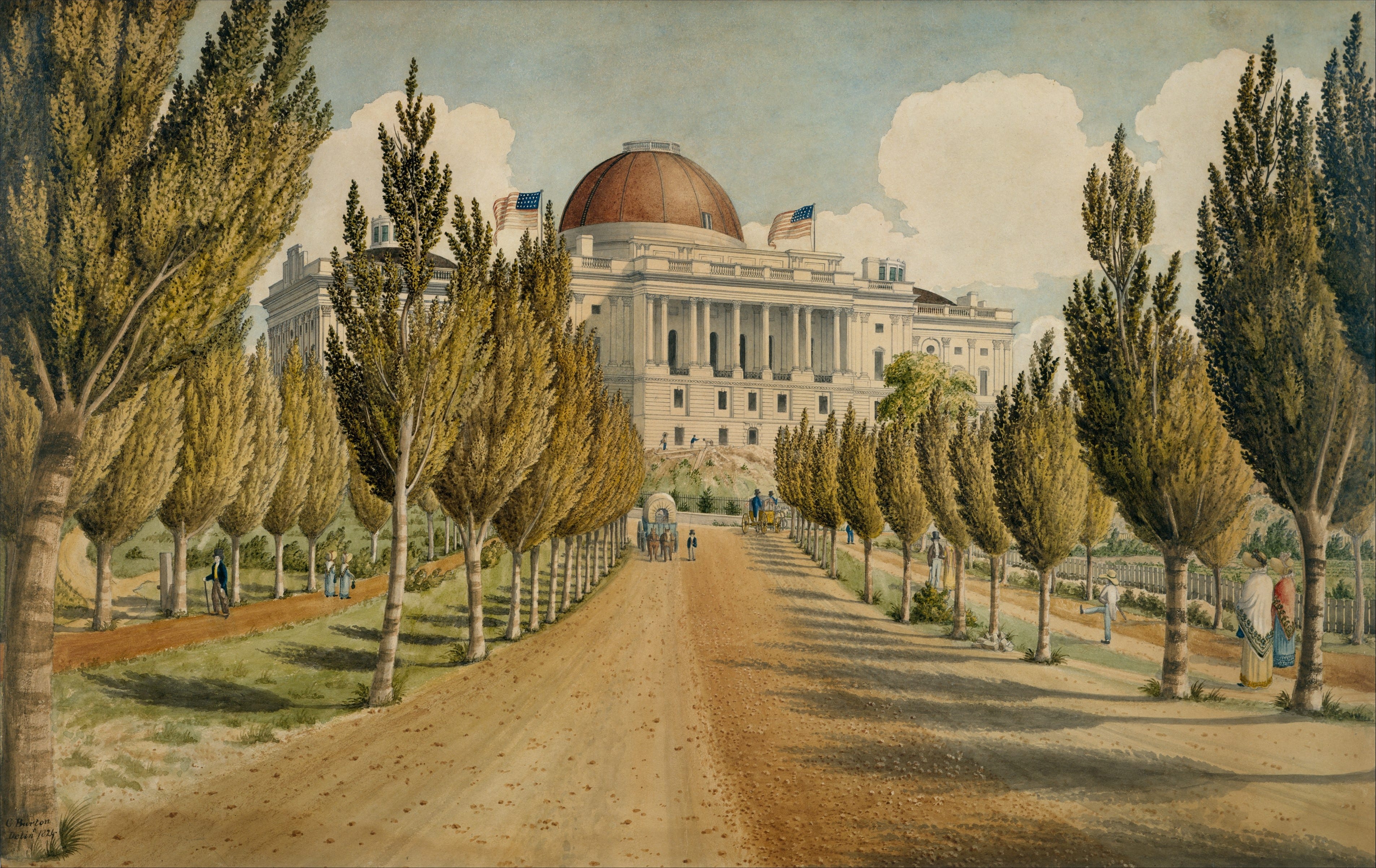 This view of the Capitol was a gift to the Marquis de Lafayette to commemorate his speech delivered in the Hall of the House in 1824. The artist shows workmen constructing the earthen terraces along the western front, while in the foreground are the Lombardy poplars planted during Thomas Jefferson's administration.
This is an excellent view of what the building looked like almost 190 years ago. There are a few other great photos we posted recently, listed below. Check them out and post this one to Facebook or Pinterest to share with your friends.
Related articles