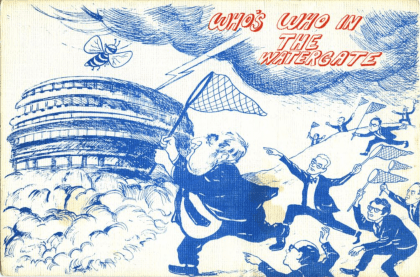 Remember the names of those involved in the Watergate scandal? In August 1974, Richard Nixon resigned before being impeached.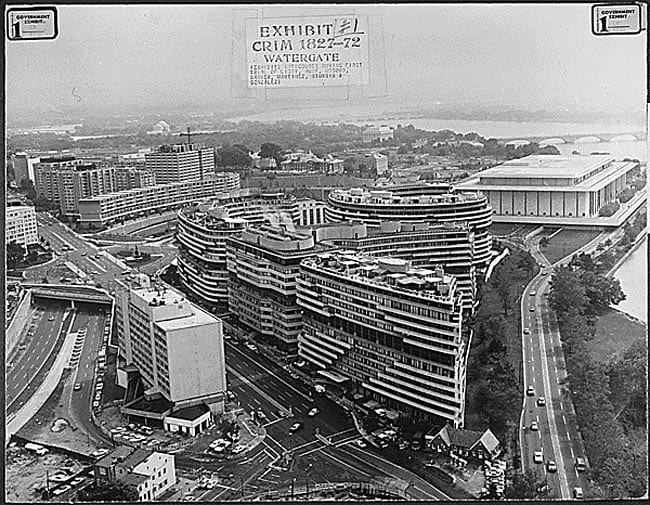 This is an interesting article that we came across in The Washington Post, Times Herald from May 30th, 1962. At the time, there was much debate about the proposed Watergate Towne complex set to be built along...
Wow, what a cool old photo from the 1950s.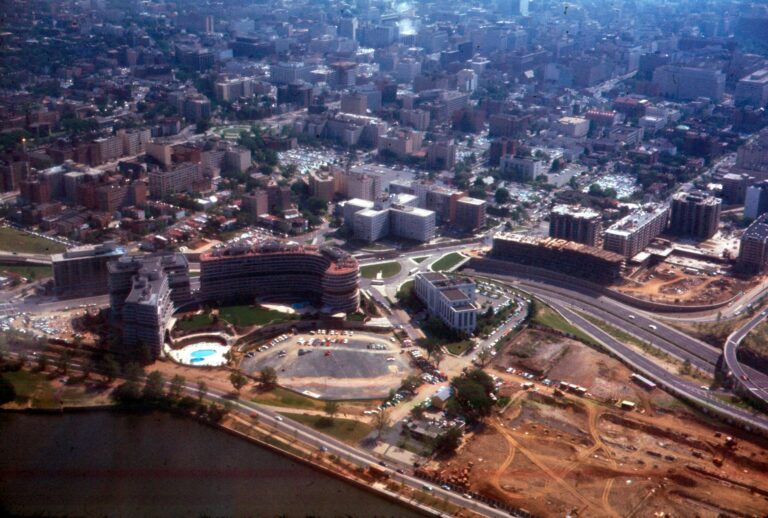 This is such a great find. We came across this while checking out our favorite Facebook page, Old Time D.C. This is a shot from an Eastern Airlines flight on approach to National Airport in 1967....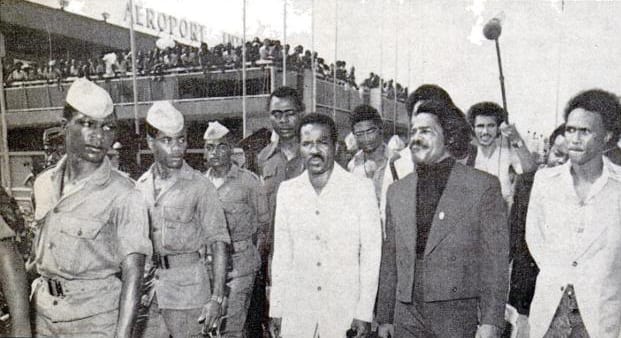 James Brown performed "Say It Loud – I'm Black And I'm Proud" at Richard Nixon's 1969 inauguration.  Wait.  What?  Believe it.  The Godfather of Soul chose that particular song to celebrate the Republican president's transition to power. Confusingly,...
On the morning of President Nixon's 1969 inauguration, several local businesses ran newspaper ads congratulating the new chief executive. Furniture stores, department stores, grocers… few are immune to inaugural excitement. But one local business had —...
Something big happened at the Watergate in 1972 and it led to a very defensive President Nixon giving this painful press conference. This is not about that event. In true Ghosts of DC style, let's dig...
Before "Watergate" became synonymous with a group of buildings and a scandal, it was the name applied to something else. And it's something that most of us are very familiar with, especially if you're an avid...