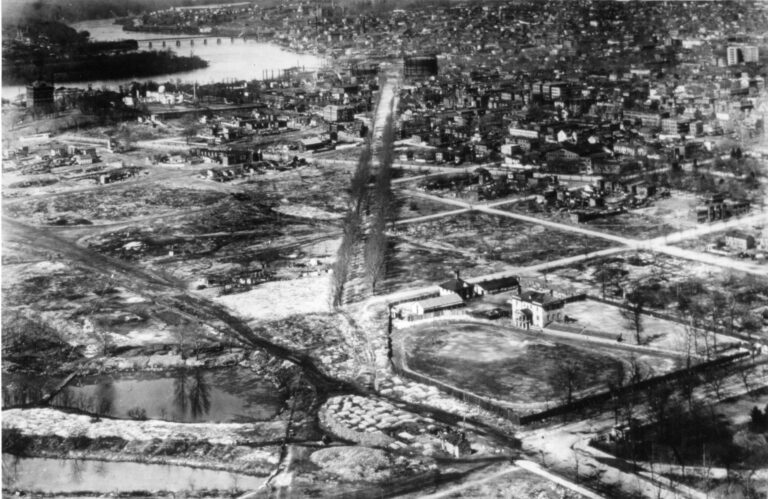 A Washington doctor with an interesting name was among the first to suggest a link between mosquitos and malaria.  Meet Albert Freeman Africanus King. Dr. A.F.A. King was a professor of obstetrics at Columbian University, precursor...
This photo from 1912 shows a Weather Bureau kiosk at E Street and Pennsylvania Ave., NW.  It's a high-resolution image, so feel free to click to see some extra details. Large cities around the country had...
Workers were digging a sewer trench beneath a Capitol Hill street in 1898. They came upon a few fossil fragments — among them, a 6-inch bone that now represents the largest piece of the District's controversial...