This is a guest post by Angela Harrison Eng The Washington Hilton Hotel is located at 1919 Connecticut Ave. NW, near DuPont Circle. At a glance, the hotel is one of many in a sea of...
Believe me, this came as a shock to us as well when we came across an article in the Washington Post about renaming the nation's capital after the 40th president, Ronald Reagan. The proposal came from...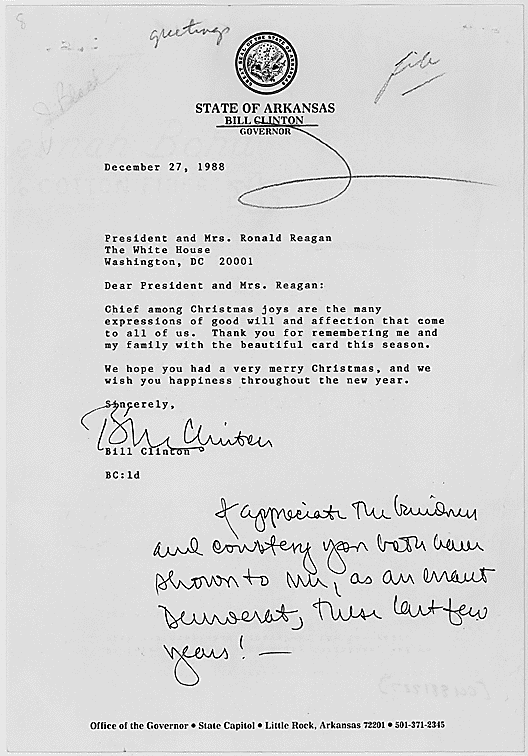 This is an interesting image of a letter that we dug up at the National Archives. Bill Clinton was Governor of Arkansas at the time it was sent around Christmas, 1988. Source: U.S. National Archives
Something big happened at the Watergate in 1972 and it led to a very defensive President Nixon giving this painful press conference. This is not about that event. In true Ghosts of DC style, let's dig...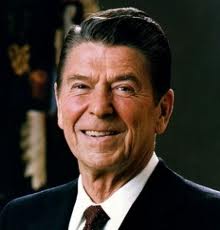 This is pretty amusing and a nice short video to share on a Sunday. This is the opening of Ronald Reagan's first State of the Union address to Congress, given on January 26th, 1982. The best...
Dulles International Airport is one of only two federally owned airports in the country (National Airport being the other). Some find it to be an ugly monstrosity. Others find it to be an architectural masterpiece —...