Here is a terrific old map of the plan for the federal city. Source: Library of Congress
We wrote a while ago about the history behind Constitution Avenue. Doing a little more digging, we have come up with a great addendum to that post, with a little more backstory on the second-place names....
This is a great bit of Washington trivia for everyone to commit to memory … especially if you live anywhere along 16th St. NW. Pierre L'Enfant had originally planned the City of Washington around a right...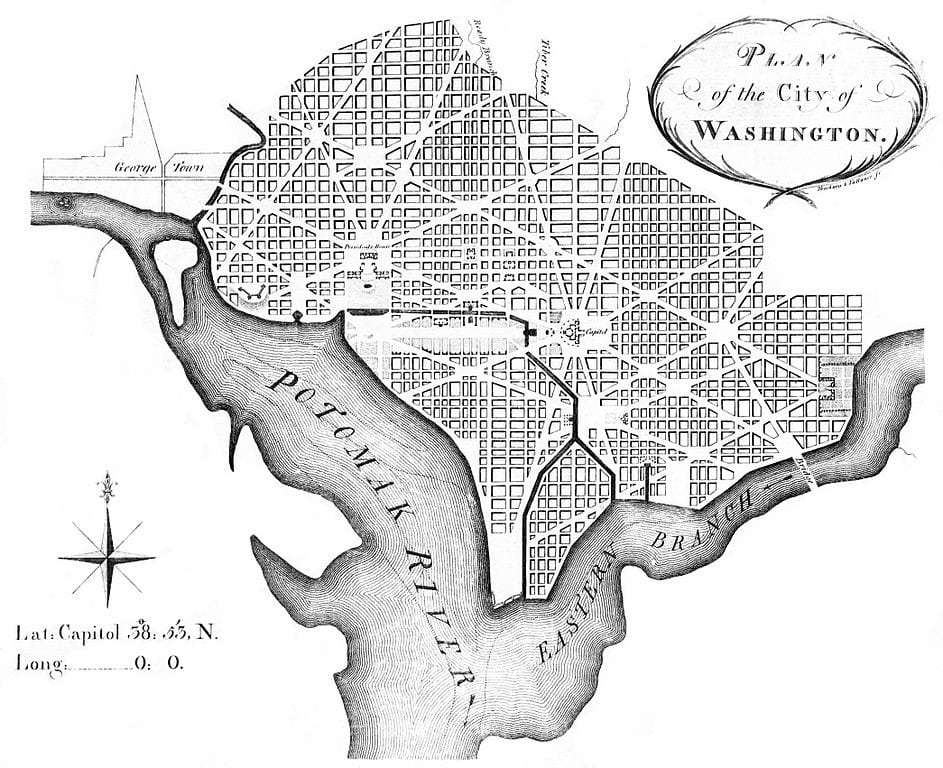 In the English alphabet, the letter J looked too much like the letter I, so Pierre L'Enfant omitted J street.