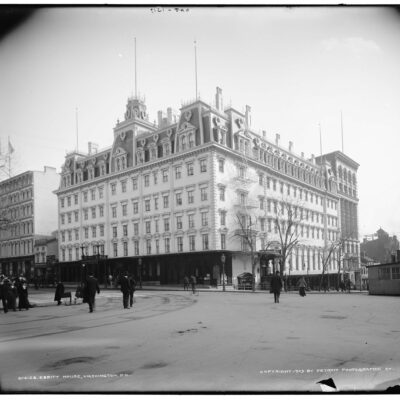 Now this is an incredible photograph of 14th and F Street in 1903. The big, ornate building is the old Ebbitt House. You're looking straight at it, with F St. heading to the left and 14th St. heading down to...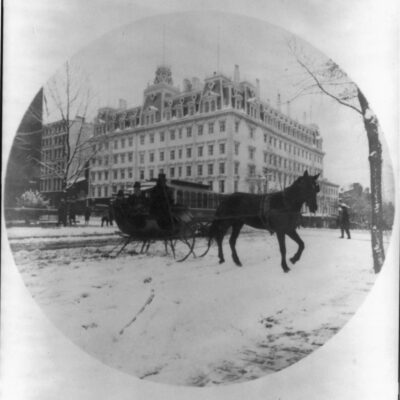 I wish I could take credit for this discovery, but this came in from GoDCer Brian. In the background, you'll see the Ebbitt House Hotel, the precursor to the popular restaurant of the same name.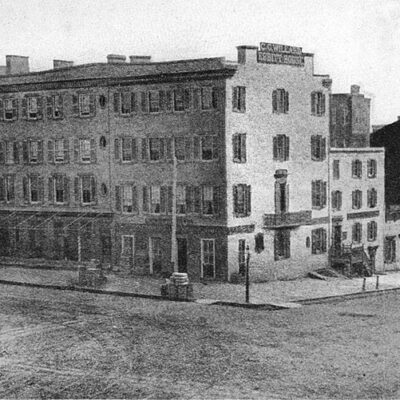 GoDCer and long-distance reader Ben sent in a request to do a little digging on local favorite Old Ebbitt Grill. The restaurant has a great story, deeply tied to the history of our city, having been established in 1856. It's...