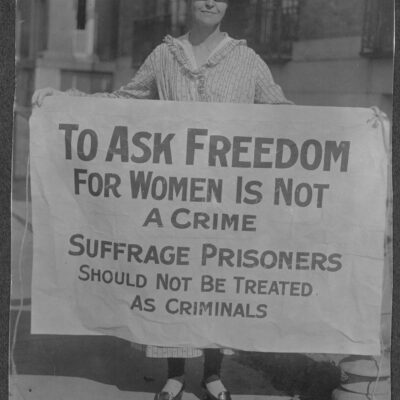 This is Mary Winsor of Pennsylvania in 1917, holding up a sign in support of the National Woman's Party. Winsor was the founder and president of the Limited Suffrage Society and in September of 1917 was sentenced to 60 days...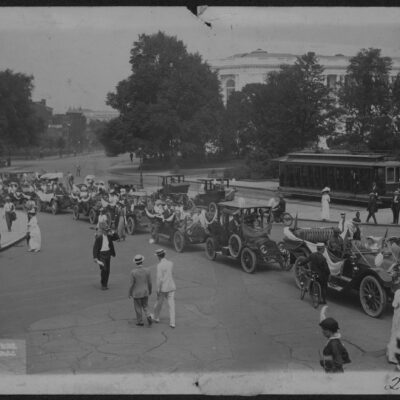 Here's a photo that we dug up from the Library of Congress. It shows a procession in the summer of 1913 coming from Hyattsville to DC to present a petition to Congress.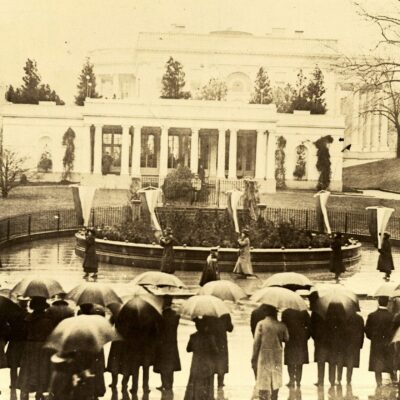 Here's a photo from March 4th, 1917. This was the date of Woodrow Wilson's second Inauguration and the women picketing the East Wing of the White House are part of the National Women's Party demanding a woman's right to vote....