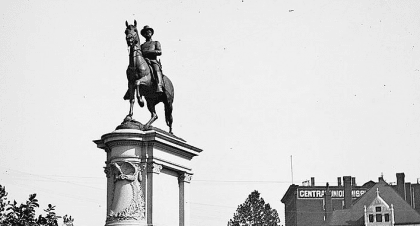 Many of you are probably shocked to hear that there was a traffic circle at 16th and U St. The intersection is already a nightmare, with New Hampshire crossing at a diagonal. If you cross as...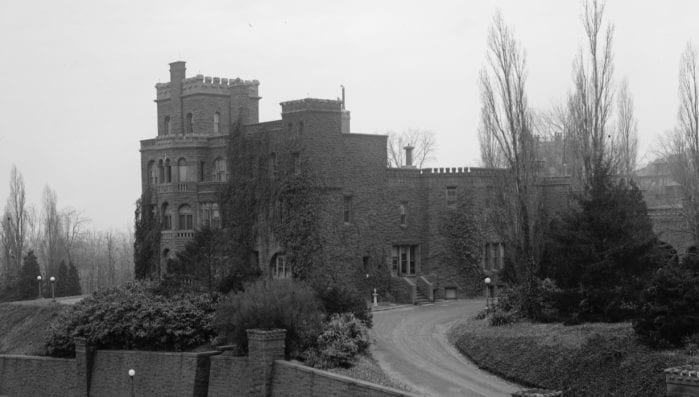 Meridian Hill was once graced with the presence of a magnificent castle. Yes, a castle. Boundary Castle, also known as Henderson Castle and sometimes Prospect Castle, was the home of John and Mary Henderson. John, being...
Here's a good one from the Library of Congress archives. It's a drawing of the proposed new Executive Mansion, to be built on Meridian Hill (where the park is today). It looks quite ostentatious for American...