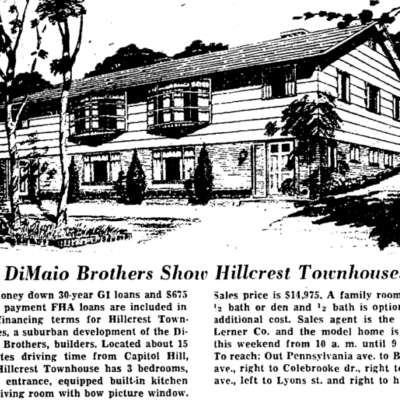 A number of GoDCers have been asking for more east of the river stuff (including our GoDCer friend Ayanna) … so here's another cool advertisement from Hillcrest Heights that we found in the Washington Post. This one is from July...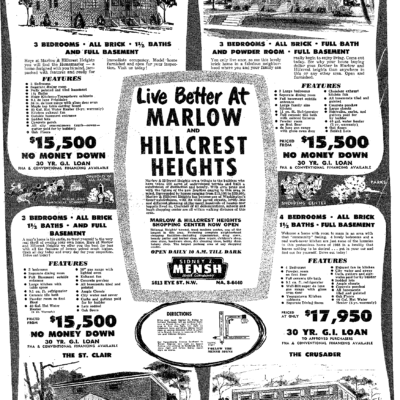 Here is another great real estate advertisement from east of the river … and east of the District line. This is a real estate advertisement for homes in Marlow Heights and Hillcrest Heights back in 1955, the Eisenhower years.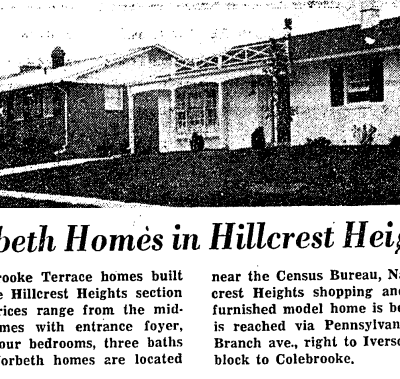 Several readers have suggested Ghosts of DC start focusing on a broader range of neighborhoods and communities and we agree. So continue sending those emails and suggestions to give us more ideas. Below is an old real estate advertisement we...