This print is still appropriate today … sadly. We found this in the awesome collection provided by the DC Public Library. If you haven't checked it out, it's amazing, and curated by an old GoDC fan,...
This is such a cool cutaway drawing of the Evening Star Building at 11th and Pennsylvania Ave. NW. We posted a great photo of it some time ago, but this was something we had to share...
This is a great full page ad run on January 15th, 1906 in The Evening Star. Source: Library of Congress
This is a fascinating map from another era. It shows the divisions in Washington for white schools, published by the Evening Star on June 13th, 1907. Source: Library of Congress
Here's another chance to read a full page from an old newspaper. We spend hours scanning these for interesting stories and information and our new "In The Paper" series allows you to enjoy getting lost in...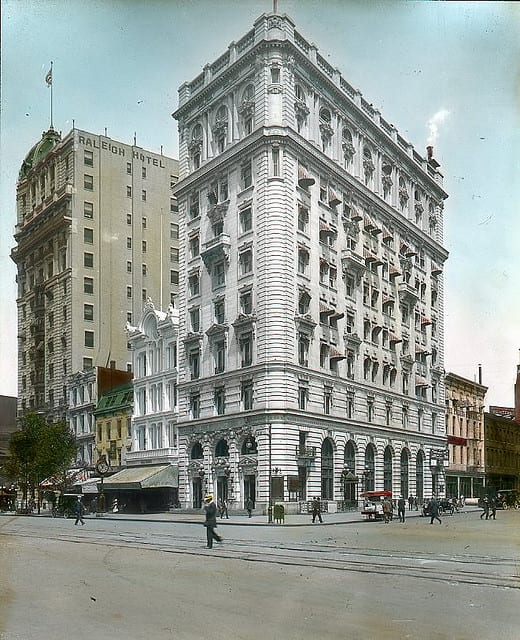 Here's a cool "Then and Now" photo set. This is the Washington Star (or Evening Star) Building down at 1101 Pennsylvania Ave. NW, right across from the Old Post Office Pavilion. This striking Beaux-Arts building was...