Below is a photograph of the Rex Smith aeroplane, being piloted by Antony Jannus around 1911.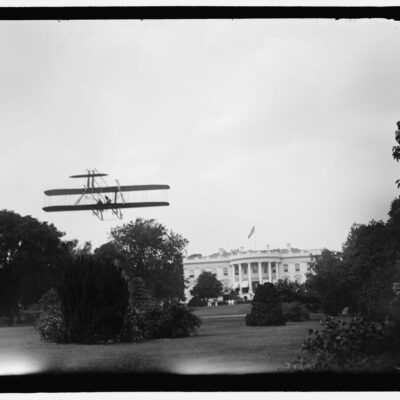 This is a great picture, shared by GoDCer Mike, showing Harry Atwood, taking off from the South Lawn of the White House. This photo was taken on July 14th, 1911. Atwood had traveled all the way from Boston, at the...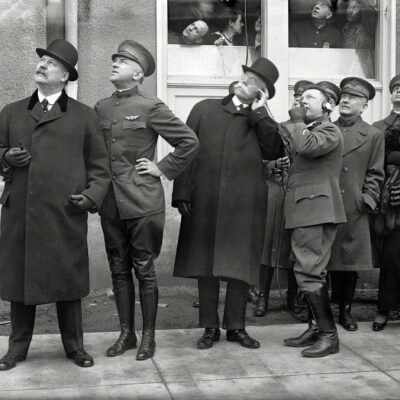 It would appear that these men (and woman) are looking at an aerial show. The man in the middle with the radio is possibly in contact with the pilot. However, the caption for the photograph reads below: This photograph shows...