Thanks to a tip from GoDCer John, we did some digging into the story of a soldier who disappeared from Ft. Myer in 1967. A few Google searches later and we came across the story of Allen L. Adams of Palm Beach, Florida, who dropped out of high school in 1965 to join the Army.
He started his young career as a data processing specialist in the emerging field of computer technology, serving in both Kentucky and Korea. In the summer of 1967 he was stationed at Ft. Myer in Arlington, the same month our country was faced with a series of race riots in Detroit and Thurgood Marshall was confirmed as the first African-American member of the Supreme Court.
Adams had left one night to go downtown and hit up the Crown Bar and Grill, which was a popular military hangout at the time. It was located at 1005 E St. NW, north of Pennsylvania Ave. He was never seen or heard from again.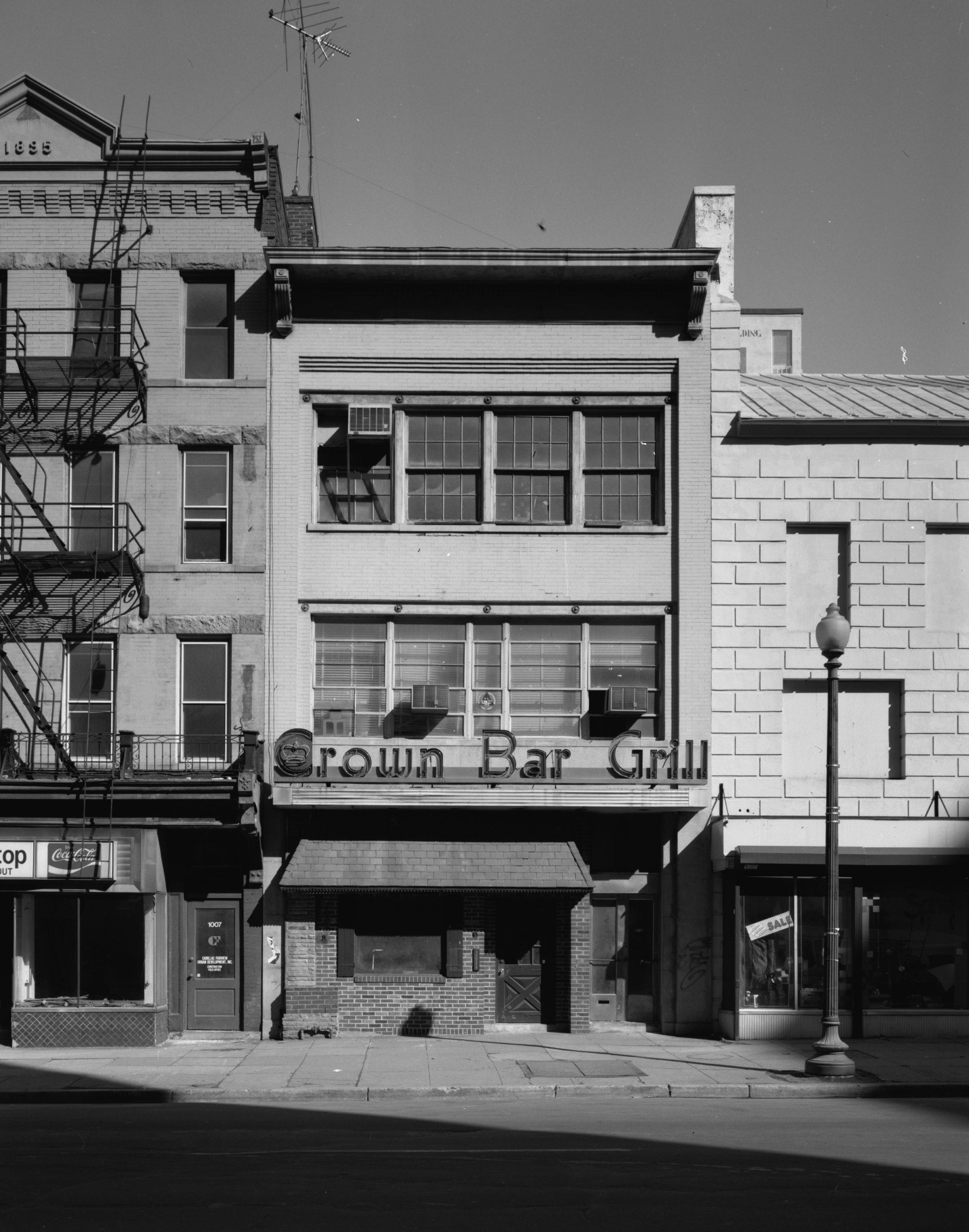 Fast forward to December 18th, 1996 when bulldozers were razing the building at 1005 E St. NW as part of D.C.'s 1990s downtown revival. The building had been long-abandoned, and in the rubble, the bulldozer operator spotted a pair of tattered jeans with a leg bone sticking out. He took a closer look and found Allen Adams' dog tags, a watch, and wallet, containing money in the pocket.
When Allen disappeared in 1967, the Army declared him AWOL and gave him a less-than-honorable discharge. Nevertheless, his mother didn't give up hope, and sent countless letters to officials, including the President, in Washington claiming her son's innocence.
He was a young man in his prime, in a non-combat position in the military with little to no reason to desert. His father was served in the Navy during World War II, and in conversations he had told him that he would gladly serve if he were ordered to Vietnam. Unfortunately, he was also known to have quite a bad temper, especially when drinking. He was, at one point, a corporal, but after striking an officer during an altercation, he was demoted to private first class.
The intense mystery, still to this day, is why his body was in that building almost three decades later. Police theorize that Allen went to the bar that night and headed upstairs to Apex Billiard Parlor to partake in his favorite pastime of drinking and shooting pool. Something happened to spark a fight, and Adams' was on the losing end, being killed in the brawl. The killer, or killers, dragged him from the pool hall up the stairs to the vacant third floor and dumped his body.
What is befuddling is how nobody noticed the stench or a rotting corpse in a building for so much time. Why were there no witnesses, or at least some that were willing to come forward? Ultimately, America's Most Wanted aired a segment about the mystery, but to this day, it appears to be unsolved.
Allen received a burial with full military honors with seven soldiers raising M-16's in salute, while a bugler played taps. Adams was not a deserter, and likely was just the victim of a horrible fight on a night where he just wanted to shoot some pool. We may not know who was responsible for taking his life, but at least his family can now rest knowing that his reputation has been restored.