This is a terrific old photo of Hyattsville Hardware taken in June of 1940. The building still stands at 5123 Baltimore Ave.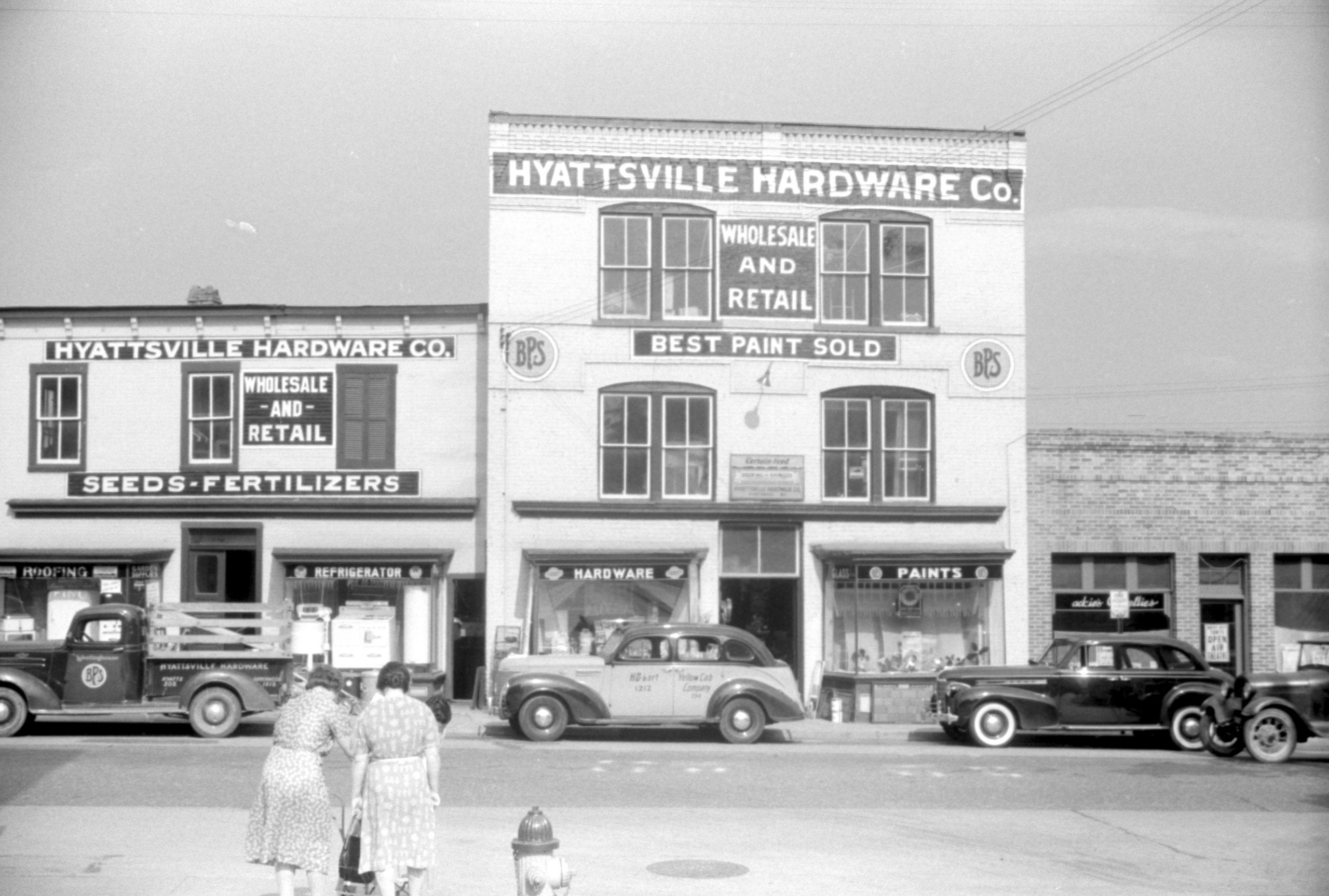 Source: Library of Congress
Below is the same building today on Google Street View. The building now houses Franklins, which is a brewpub that I haven't yet been to … but I know where I'll be going this coming weekend! Check them out if you haven't before and follow them on Twitter.