During the dark early days of World War II, people in the city of Washington still found time to relax on weekends. This photo was taken on a Sunday in July 1942 by John Collier. In...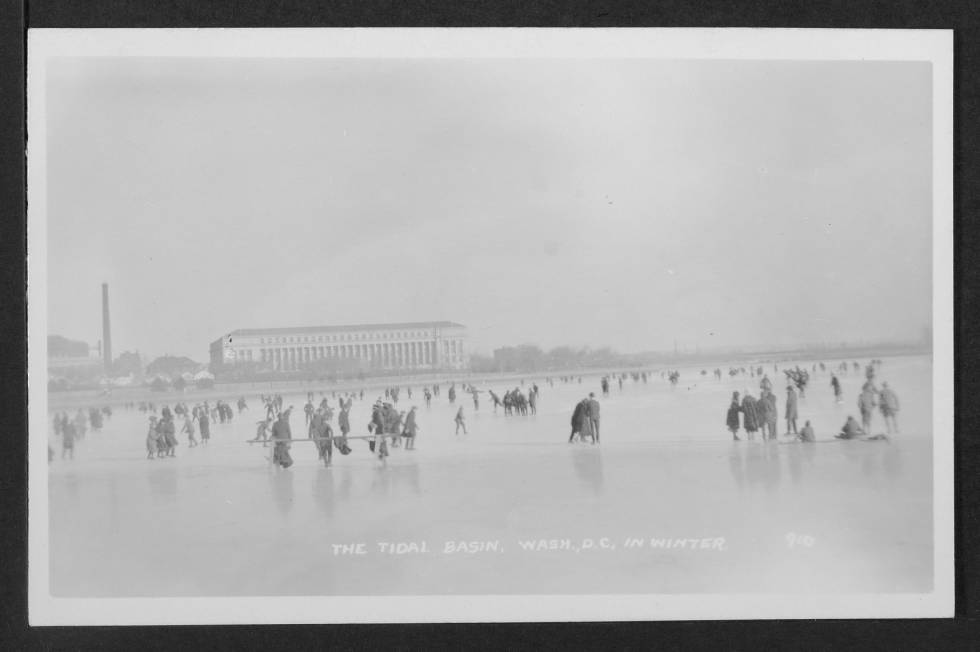 Would you do this today? I don't even know if you could. I can't remember the last time it was frozen completely solid. Source: Dig DC
We're back to a few days of cold, nasty weather. This seems like a good time to think back to the gorgeous weekend we just had, and talk about cherry blossoms. In 1912, the Mayor of...
The driver of this car did and ended up in the Tidal Basin. The car made it out but two men did not. A third, the driver did. Below is a story from the Washington Post...
Here is a great old photograph of East Potomac Park and Hains Point (which we learned about yesterday). This was taken by an airplane (obviously) from the photo section of Bolling Field. You can clearly see...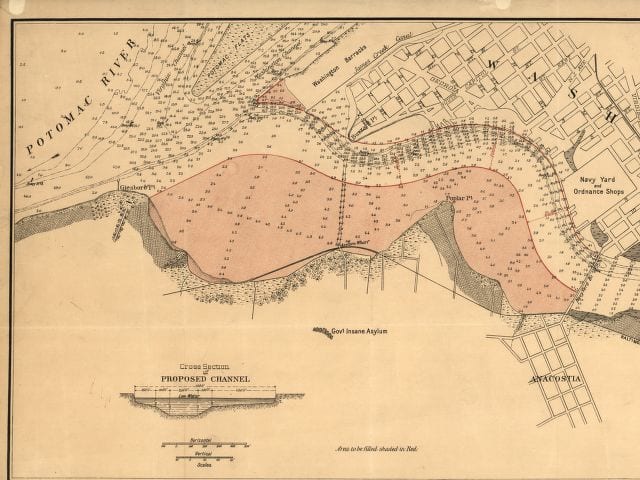 Hains point is named for Peter Conover Hains. That was easy. You would know that if you checked Wikipedia, so I'm not really adding any value with this post. But if you go down there and...
These ladies look like they're having a great time hanging out at the old Tidal Basin bathing beach. That would be an absolutely nasty place to swim today. Thanks Shorpy! Related articles Bathing Suit Police at...
It seems like this the Cherry Blossom Festival is a really long way away … especially after this weekends crappy weather. So, in the hopes of bringing a little faux spring to your week, here is...
Here's an amazing shot I found on Shorpy (what an amazing site), taken at the Tidal Basin bathing beach in 1922. The photograph is Washington police officer Bill Norton measuring the distance between the knee and...