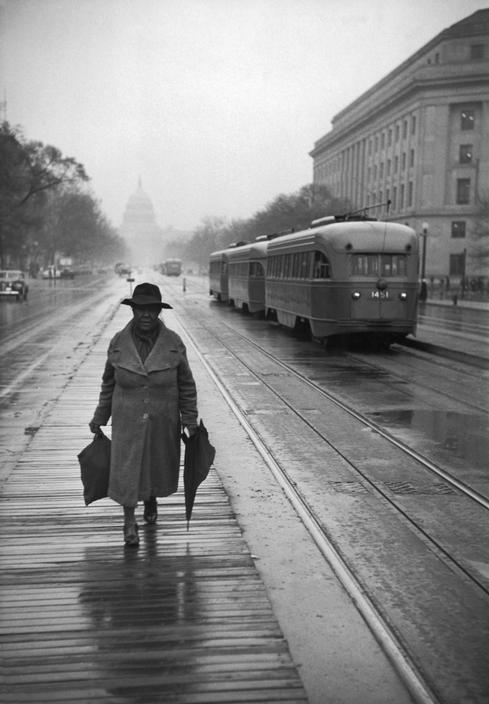 We love streetcars and old photos of the Capitol Building. Here's one from 1947. Source: Jalopy Journal
We found a bunch of great postcards in the Boston Public Library's Flickr photostream and here is one of our favorites. Source: Flick user Boston Public Library Here is another great one, showing the Washington Monument....


This is so cool. Montgomery C. Meigs placed an advertisement in the Daily Evening Star on August 1st, 1853, exactly 160 years ago today. Meigs was seeking skilled bricklayers to help in the expansion of the...
Good Morning GoDCers! Unfortunately, we're getting to the point where we have posted so many items that we can't remember what we have posted. Hopefully this is not one of the photos we previously posted. Nevertheless,...
What an amazing photograph from the 1860s. Thanks again to the Library of Congress for this one. Source: Library of Congress
This is an odd one. Milking a cow on the Capitol grounds, and broadcasting it? Source: Library of Congress
Here's a great photograph we dug up on the U.S. Capitol Flickr page. It shows the old Senate Studebaker car. It held eight people and went back and forth between the Capitol and Russell (then known...
I've never seen this photo. It appears to be sometime around the 1910s. Source: Cornell University Library
Here is an old photograph from around 1860, showing the Capitol Dome under construction. I don't think I've seen or posted this one before.
This one is amazing. Thanks to the Smithsonian for posting it online. The caption says this is around 1900. Source: Smithsonian Archives