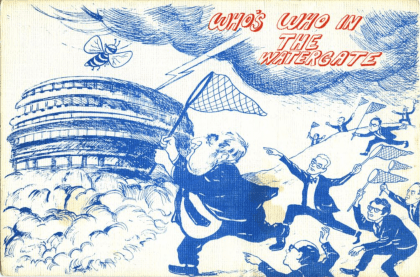 Remember the names of those involved in the Watergate scandal? In August 1974, Richard Nixon resigned before being impeached.
Talk about an odd couple. Davis Jr. was in attendance back in 1963 for the March on Washington (we posted a photo earlier). Here, Nixon is granting Sammy Davis, Jr. membership to the National Advisory Council...
Whoa, this is cool. If you haven't seen this before, it's a photo from 1947 when both Kennedy and Nixon were member of the House of Representatives. Kennedy looks like he's 18 and Nixon about 23.
Another great gem we dug up at the National Archives is this image of Richard Nixon's resignation letter, initialed by Henry Kissinger at 11:35 a.m. on August 9th, 1974.
Here is a fun color photograph of President Nixon at the Senators game on Opening Day, back in 1969.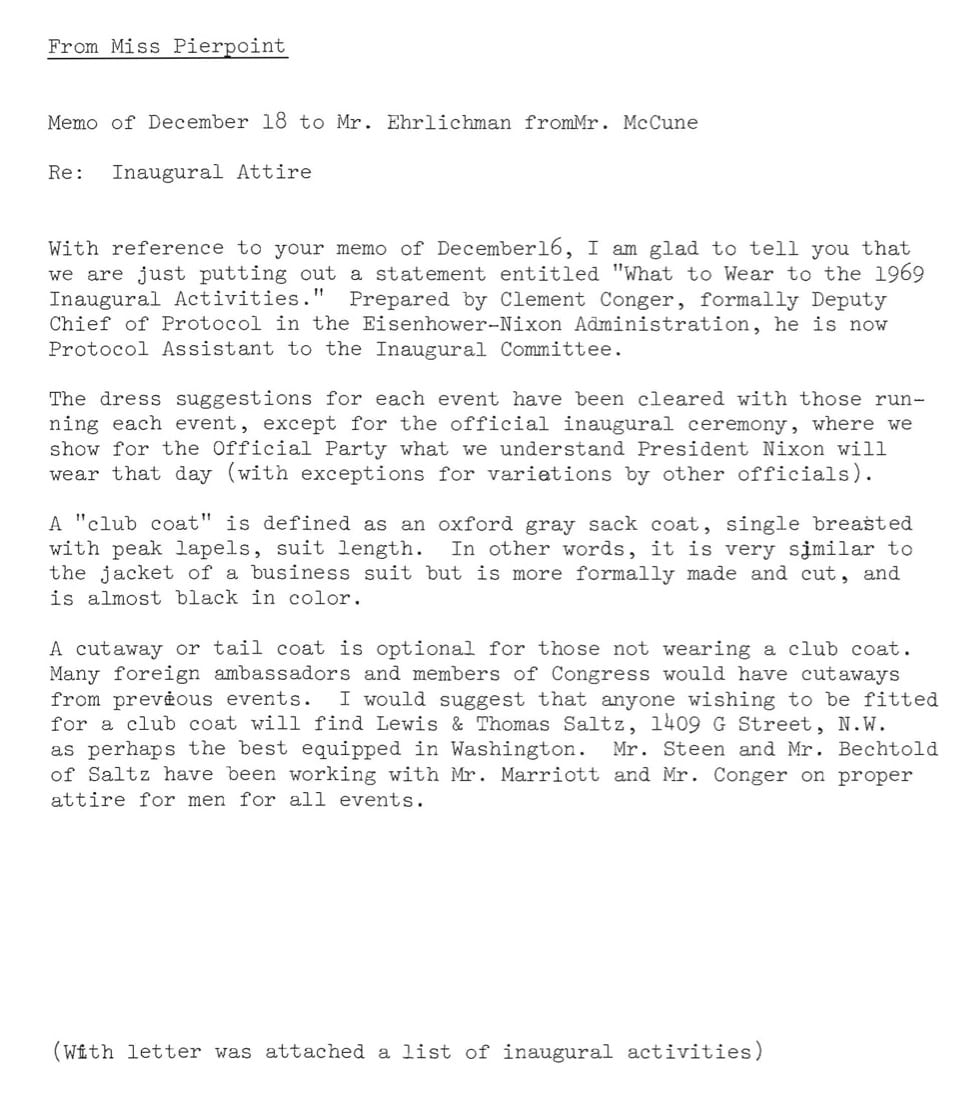 Plenty of Washingtonians will spend inaugural weekend re-learning how to tie a bow tie or remembering to stash comfortable shoes for late-night post-Ball hijinks.  What to wear?  It's always a question — for those shelling out big bucks...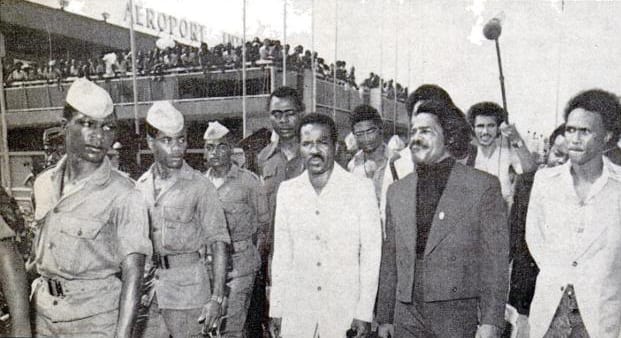 James Brown performed "Say It Loud – I'm Black And I'm Proud" at Richard Nixon's 1969 inauguration.  Wait.  What?  Believe it.  The Godfather of Soul chose that particular song to celebrate the Republican president's transition to power. Confusingly,...
On the morning of President Nixon's 1969 inauguration, several local businesses ran newspaper ads congratulating the new chief executive. Furniture stores, department stores, grocers… few are immune to inaugural excitement. But one local business had —...
I really wanted to start by skewing these posts towards more anonymous D.C. residents, but I keep coming across gold on YouTube like this. I promise to return to more posts on hidden and lost Washington,...
One of the most powerful and important inaugural addresses of all time, this is something worth watching in its entirety. The whole speech is below if you'd like to read it. This is a truly amazing...