Where were the police and fire stations located in Washington back in 1880? Check out this great old map. Source: Library of Congress This was done by the same people that did the great 1880 property...
What a horrible story. We found this printed in The Washington Post on April 6th, 1907. Fire Chief Belt yesterday ordered a thorough investigation of the stabbing with a pitchfork of a fire department horse at No. 8...
This is pretty cool, and our fire engine fans out there will love it. This is what the fire department looked like in 1912. Source: Library of Congress
Here's a Sunday night photo for you as you're trolling the Internet, dreading tomorrow (case of the Mondays?). This is a super high-resolution photo of an old D.C. Fire Department car from 1922. Click on it...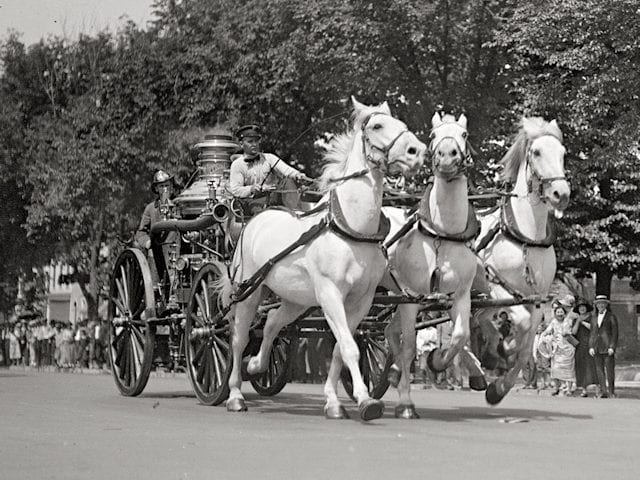 In my call for suggestions last week, GoDCer Rych emailed a request to look into the last fire horses for the District fire department. John Kelly did a piece a few years back in the Post...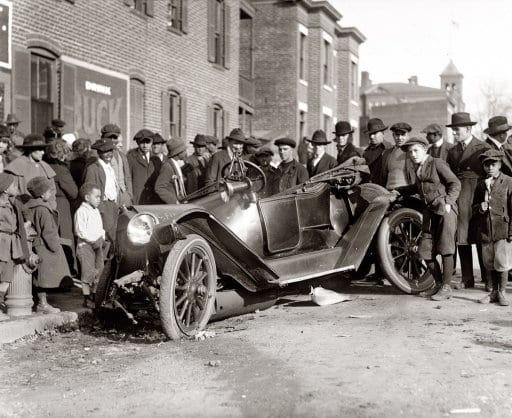 Here are a couple photos from my new favorite site, Shorpy. This was taken on January 5th, 1921 at the intersection of Columbia Rd. and Sherman Ave. NW. Now this is cool … take a look...
Evidently, horses racing through the streets of Columbia Heights was a dangerous thing at the turn of the century. This article I came across from July 9th, 1900 talks about a recent accident leading to new...