Here's an interesting advertisement from the Washington Times on November 6th, 1913. Source: Library of Congress
His bike looks sweet. Why does he look so pissed?
Here's a curious old photograph for you. This one is from 1925 and features Mildred Billert and Hazel Bowman, both of Ned Wayburn's Revue, a vaudeville show. A few things you should notice about the photo...
Here's a good find from the National Archives. It's a very well dressed couple riding an odd-looking bicycle (or quad-cycle), just south of the White House. Related articles Email From a GoDCer: Alexander Graham Bell's Georgetown...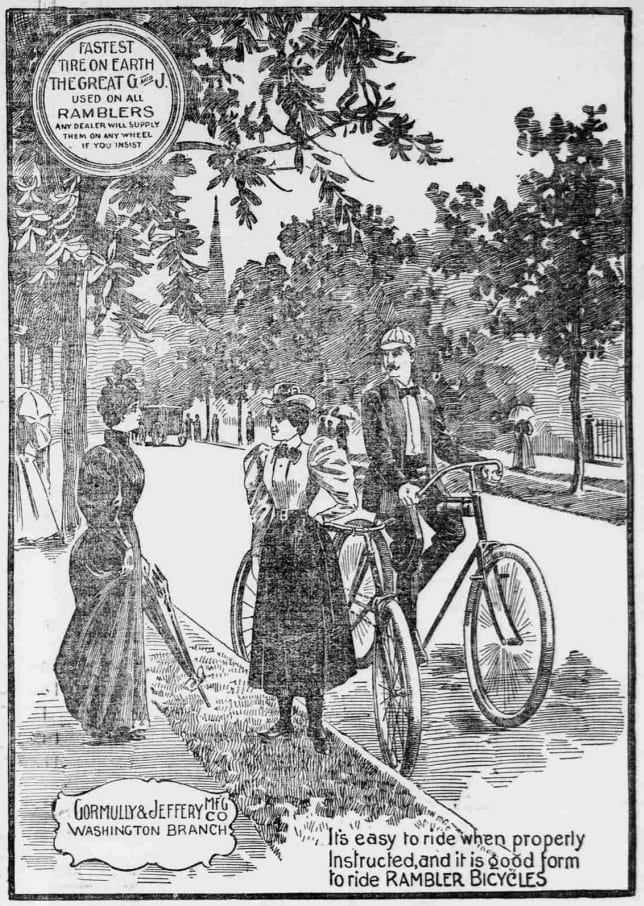 This city loves bikes … okay, a few angry drivers hate bikes, but they should work through those issues. WABA is a huge local advocate for our region, pushing for the greener form of transportation. Capital...