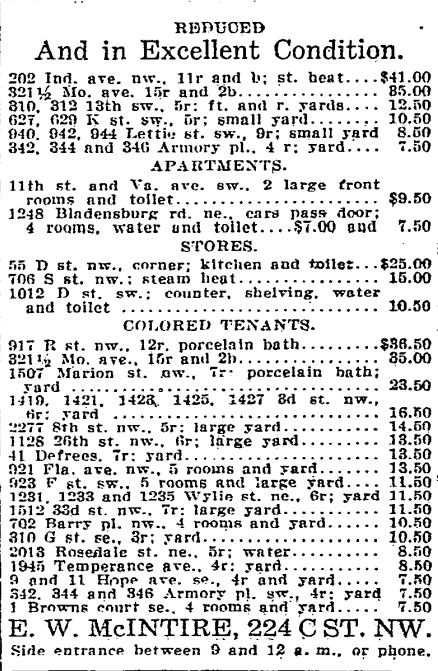 We came across some old real estate listings from The Washington Post, printed on July 21st, 1916. The last few times that we posted listings, they were extremely popular, so here's another one for you. Times sure...
How would you like to live right off of Dupont Circle for $45 per month? Not a bad deal. This advertisement from Sunday, August 15th, 1920 gives you that option. Oh, before you go, make sure...
Here's an old Mad Men-era advertisement for apartments in Arlington. The building still exists, and the rent is substantially higher than what's listed below in the 1960s ad. Click on the ad for a larger version....