I remember this so vividly. I walked the length of the Mall, stood on the west front steps of the Capitol (which you can no longer do) and stared out onto a virtual sea of candles...
Believe me, this came as a shock to us as well when we came across an article in the Washington Post about renaming the nation's capital after the 40th president, Ronald Reagan. The proposal came from...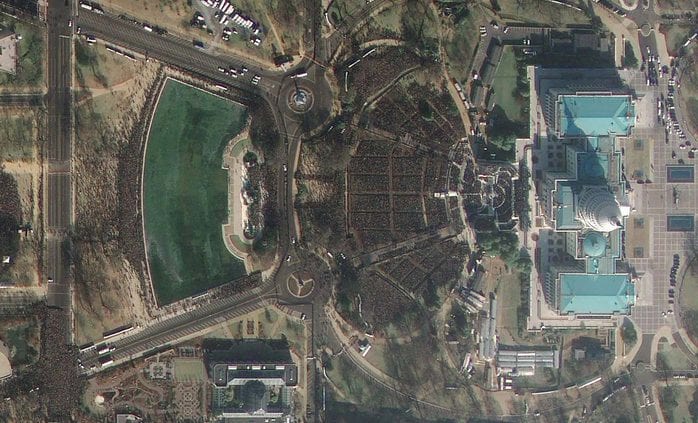 This is one of the most incredible images we have found on the Internet. It shows the Inauguration of President Obama in 2009. I don't know about you, but I was there, and I don't think...
Here's a really cool, not often seen, view of the National Mall. This was taken by the IKONOS satellite on March 30th, 2001. Source: Archive.org
Source: U.S. National Archives If you lived in the area on September 11th, 2001, you'll remember how beautiful that day was. It was a Tuesday, and I remember driving to work on the inner loop, just about...
If you were living in D.C. in the fall of 2001, this was a big deal … although, there was a certain undertone of skepticism. Could he still play at the same level, despite being 38?...