Below are two amazing engravings of the President's House and the Capitol Building following the Burning of Washington on August 24, 1814. The engravings were done by William Strickland. The British marched on Washington and attacked...
We found a couple of fascinating pages out of two newspapers from the days following the Burning of Washington. Both papers, The Columbian – out of New York City – and the Federal Republican – out...
Below is a painting of Brown's Indian Queen Hotel situated on Pennsylvania Avenue. Source: Library of Congress The hotel was located on the northwest corner of 6th and Pennsylvania and was originally run by manager Jesse...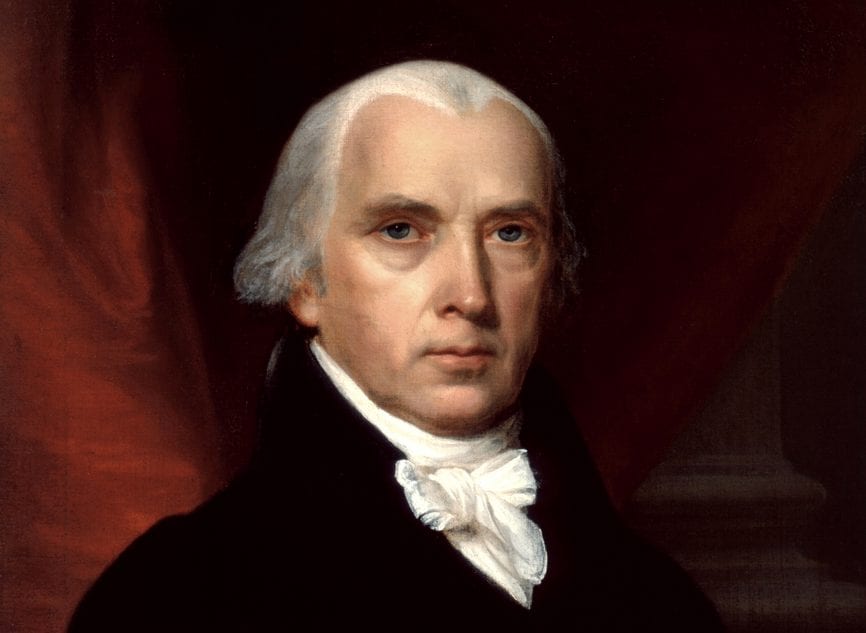 Here's an interesting bit of old history. This is a presidential proclamation suspending certain building regulations for Washington on January 1st, 1817. January 1, 1817 By the President of the United States Whereas by the first...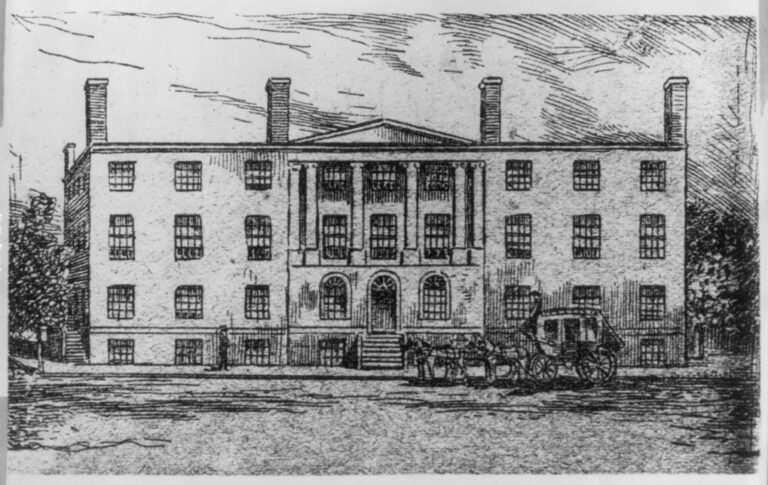 Source: Library of Congress Above is an image of Blodgett's Hotel. One might infer that a building named Blodgett's Hotel would in fact be a hotel, but that would be an incorrect assumption. The building was...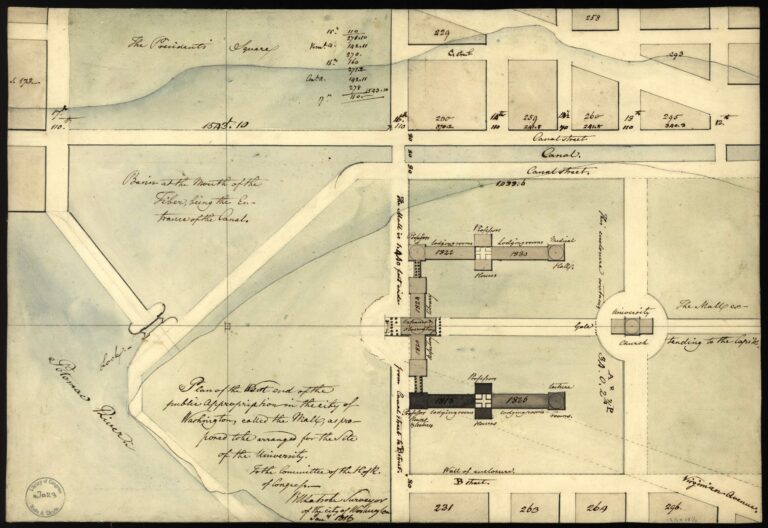 So this obviously never happened, but it's a fascinating proposal for the National Mall, done in 1816. Can you imagine a university sitting where the Lincoln Memorial does today? Source: Library of Congress
This is a cool old painting from the early 19th century. It shows the Capitol Building as it would have looked during the first decade of the 1800s. Source: Library of Congress
Check this out. This is a French drawing from the early 19th century. It looks a little different than today. I don't see the J. Crew.
Why is the capital in Washington, DC? After the British burned the White House and Capitol in the War of 1812, the capital almost moved back to Philadelphia.
If you're a serious D.C. history nerd, you'll find this just as fascinating as I do. It was produced by UMBC's Imaging Research Center (IRC) about a year ago. The voiceover is a little dry, but...