Many don't know that the U.S. military began its chemical weapons program on the grounds of today's American University in upper northwest D.C. Nearly 100,000 employees worked at Camp Leach during World War I.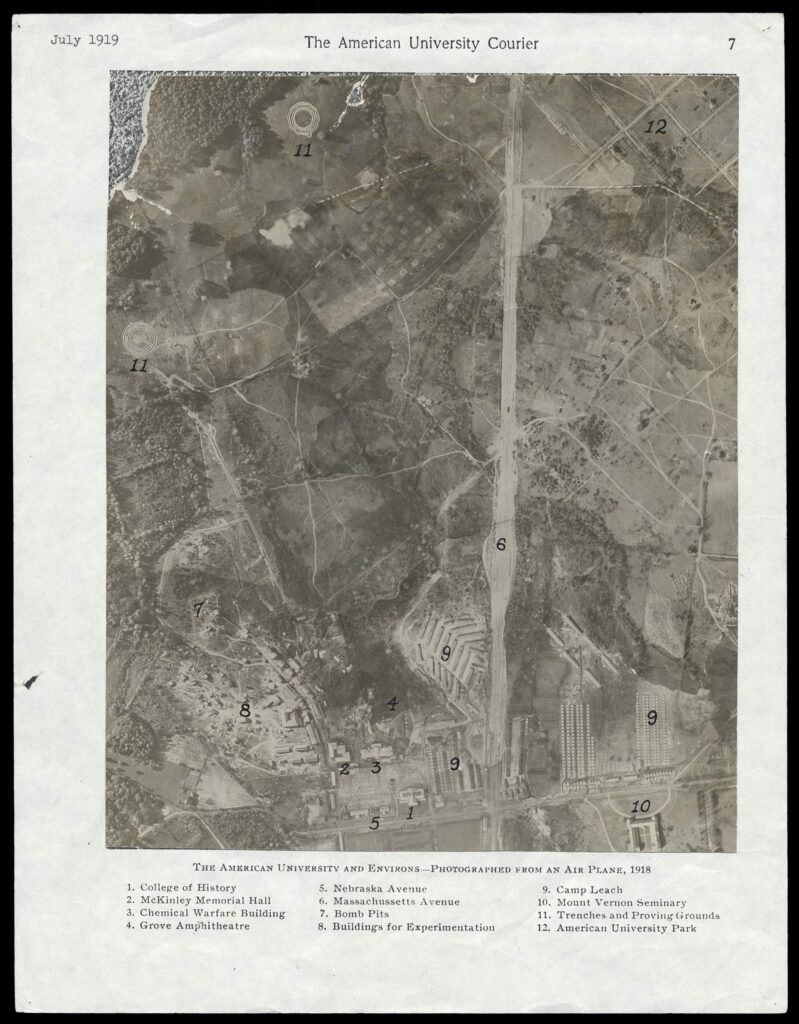 Looking at Google Maps satellite view below, you can kind of see the same layout. Mass Ave above is number 6 and intersects with today's Nebraska Ave. near the bottom of the image.
This is what the grounds looked like.