Does this building still stand? I can see the "435" on the transom, but I'm not quite sure where this is. Let's see if the GoDC community can identify this spot and send us the Google Street View of it today. The photo is from the mid-1930s.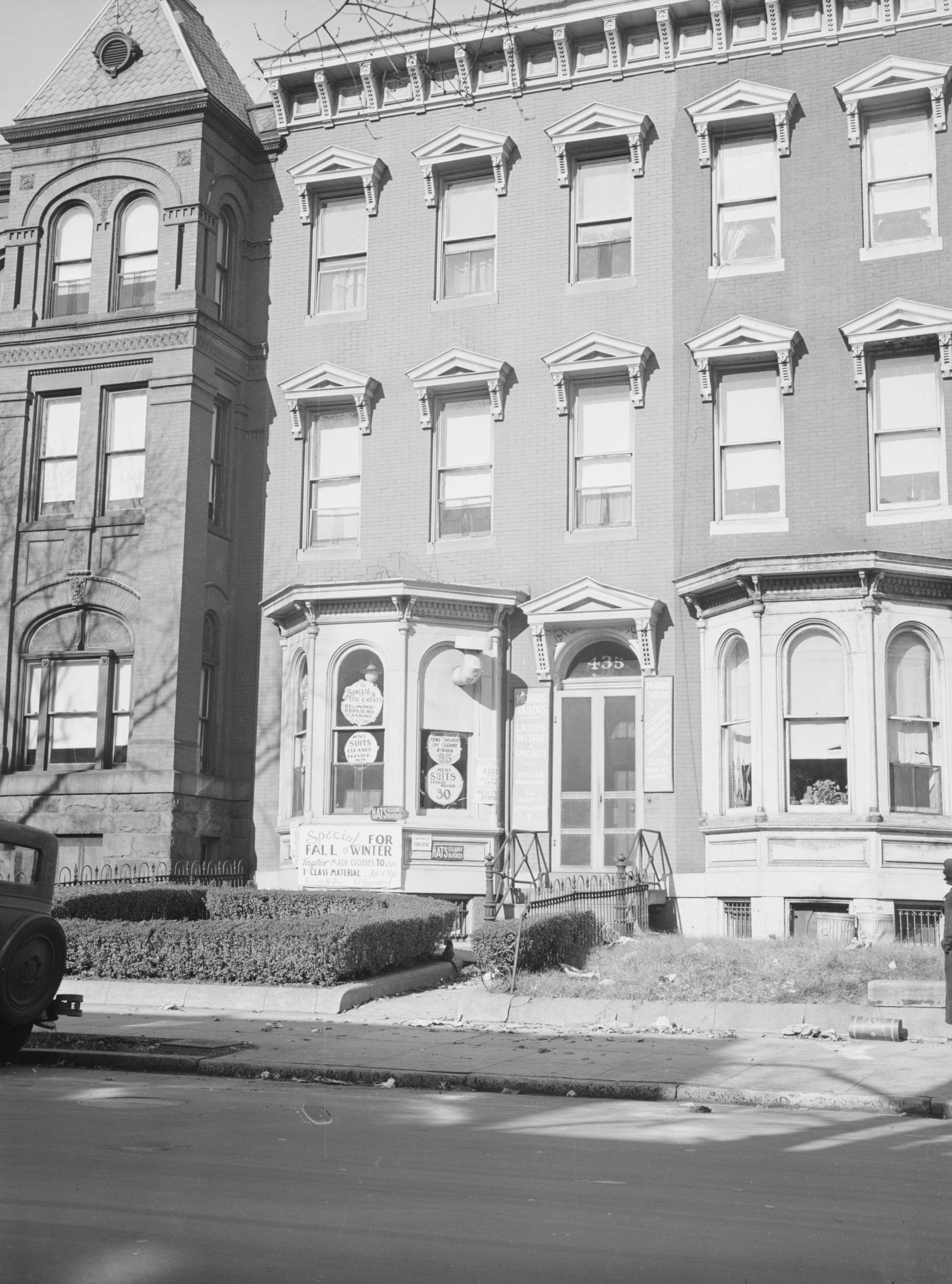 Source: Library of Congress
UPDATE: It appears that the consensus vote puts this building at 435 M St. NW. And, it's still there.