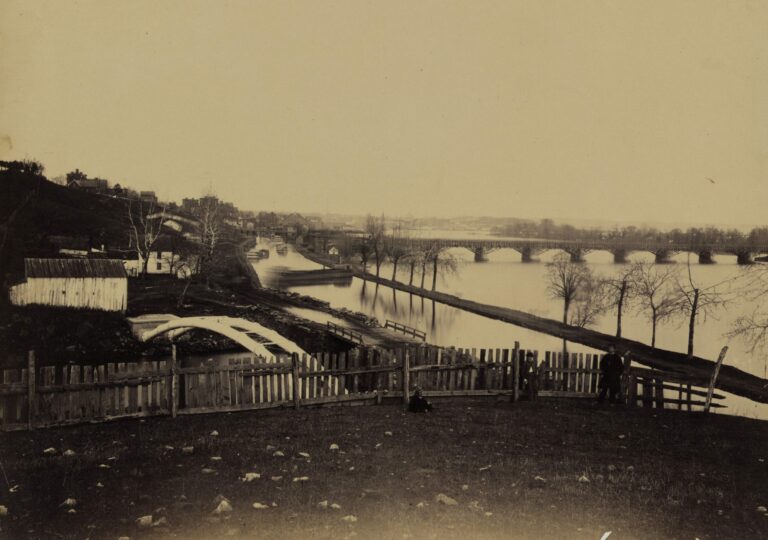 What an amazing old image of Aqueduct Bridge (check out this cool postcard). Source: Library of Congress Here are some more amazing photos if you'd like to spend way too much time on the Internet.
Here's a great shot that we found on Flickr. It's the boat club just above Aqueduct Bridge (or where Key Bridge is today). Source: D.C. Public Library
Avid GoDC commenter Mike, sent along this great shot of the old Aqueduct Bridge. It's a really cool photograph from 1898, and in the foreground, you can see the Connecticut Pie Company wagon.
This is awesome. Thanks to Georgetown University for this one. Source: Georgetown University Library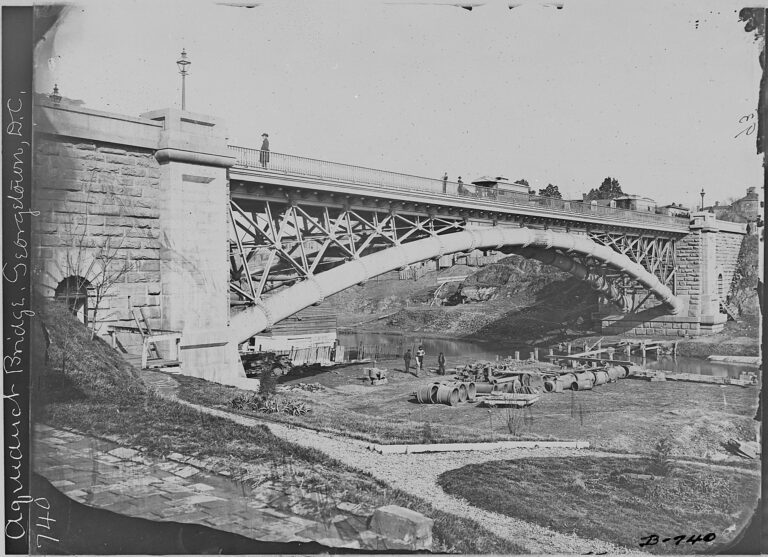 UPDATE: GoDCer Jerry has correctly pointed out that this is not the Aqueduct Bridge. The National Archives has mislabeled this and it's actually the Pennsylvania Ave. bridge over Rock Creek. You can see it here. I...