You will find these stories directly in the newspapers of Washington, D.C.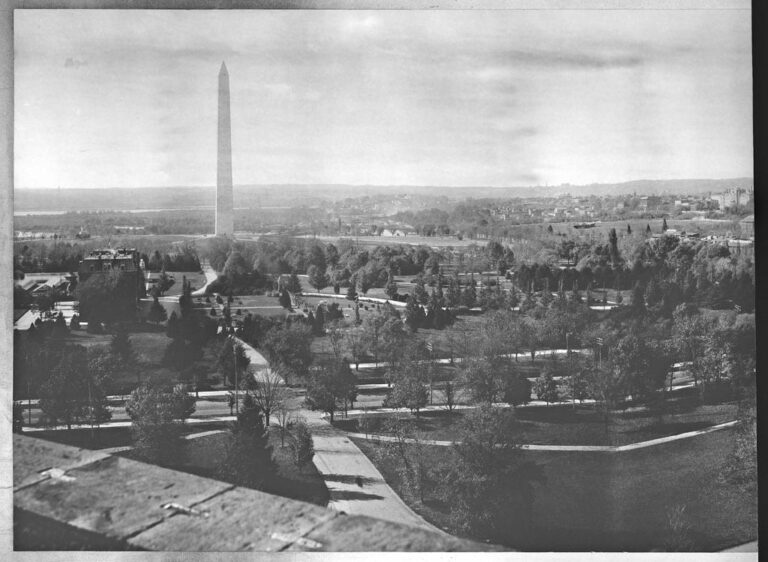 What do you think? Is Washington the most beautiful city in the world? I have to believe that I'm biased, but I do think it is certainly one of the most beautiful cities in the world....
This print is still appropriate today … sadly. We found this in the awesome collection provided by the DC Public Library. If you haven't checked it out, it's amazing, and curated by an old GoDC fan,...
This is such a cool cutaway drawing of the Evening Star Building at 11th and Pennsylvania Ave. NW. We posted a great photo of it some time ago, but this was something we had to share...
Here is the front page of the Alexandria Gazette, exactly 110 years ago today, January 2nd, 1904. Source: Library of Congress
One hundred years ago today, these two images were the front pages of The Washington Times and The Washington Herald, respectively. Merry Christmas GoDCers! Have a great, relaxing time around the tree with your families. Source: Library...
Everyone else is going to be covering the 50th anniversary of Kennedy's assassination and there will be no shortage of stories about it. Here at Ghosts of DC, we want to shed some light on the...
Interesting, and yet things never change. I don't know if that makes you feel better or worse … but, here's an article written in The Washington Post, exactly 100 years ago today. This article speaks to the...
The debate over building height is certainly not a new one for Washington. It seems to be heating up again and we thought it would be interesting to dig up previous arguments from the archives of The...
It's just shocking to see the blatant racism of 100 years ago. Here's a comic strip, printed in The Sunday Star on January 5th, 1908. The strip is called Sambo and His Funny Noises.
Here's a cool page from the newspaper in 1915. This was printed in The Washington Times on October 19th, of that year.