These posts were inspired by people like you, GoDCers who sent in their ideas or stories.
Check out this great set of photos GoDCer Bill sent in (a while ago, sorry I'm just now posting them). The wild part is that tours passed by the front of the White House back in...
Check out this cool photo of Howard University's football team in 1904. GoDCer Andy sent this in after checking out this cool post about Georgetown Prep's basketball team. St. John's College is now St. John's College...
Thanks to GoDCer Judith for sharing her grandparents photos from their honeymoon Washington visit in 1925. Below is her note: I thought these might be interesting. These photos were taken by my grandparents who visited the...
We need the collective help of all GoDCers. A note from GoDCer Jeff (including his friend Alan), included the photo and note below. Hello Ghosts of DC: The building on the left of this photo may...
Check out this great footage out. This is from 1949, sent in by GoDCer Eric.
Thanks to GoDCer Mike for sending in this family photo from 1955. Below is the note he send: Dear Ghosts of DC This photo surfaced in our family a few years ago.  It was taken in 1955...
Here's a cool documentary from YouTube on Thompson's Dairy, formerly on 11th St. near U St. Thanks to GoDCers Alex and Richard, U St. residents and local history buffs, for sending this in. https://www.youtube.com/watch?v=4MIYvPo0xLQ
Thanks to GoDCer Emily for sending these in, and thanks for your love of our site! We love getting notes from readers like that.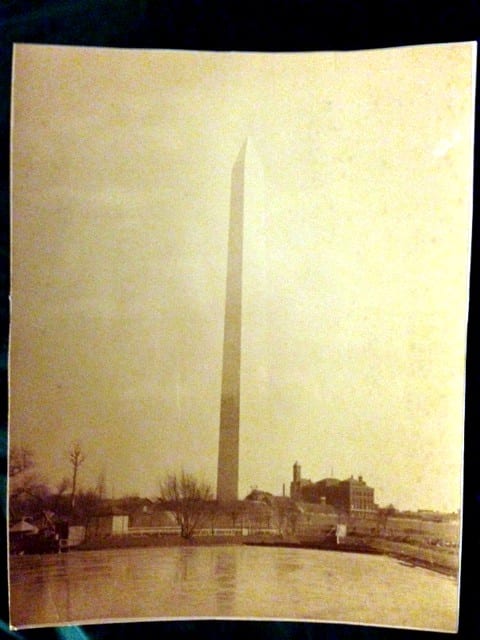 Okay GoDCers, here's a challenge for you. Ken sent this in a while back and wanted some assistance on dating this photo. He's guessing sometime in the 1920s, but maybe someone out there in our community...
Here are two great photos of Mount Vernon in 1932, the 133rd anniversary of George Washington's funeral. GoDCer Mollie sent these in to share with the community.