Can you find these homes today? I did some sleuthing and the best I could come up with was E Walnut St between Little St. and Mt. Vernon Ave. The directions in the advertisement seem to hint at that location too. I just can't figure out which homes they are. The ad below was printed in The Evening Star on December 20th, 1920.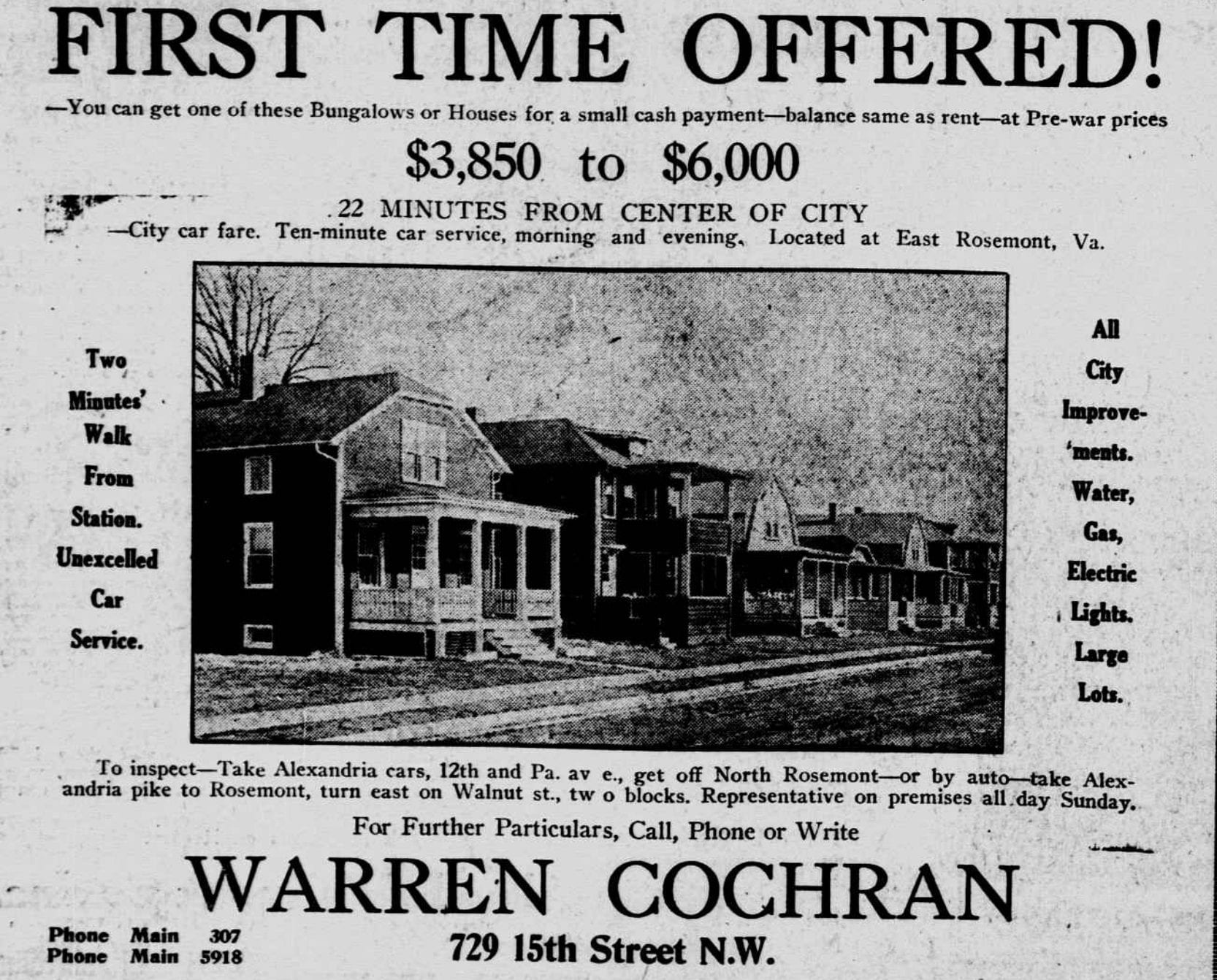 Source: Library of Congress
Looking at the Google Street View below, it almost looks like the photo in the ad is reversed. What do you think?
By the way, super random historical context … six days prior to this ad being run in the paper, George Gipp was born. You might also know him as "The Gipper." Yes, that one – win one for the Gipper.