Here is a series of photographs we have not seen before.
This is a five-part panorama showing the mall area and surrounding buildings, from the Smithsonian Castle. Left section shows the Washington Monument under construction in background, with Agriculture Department at left. The left center and center sections show the B Street (now Constitution Avenue) side of the Mall with building trade structures and Center Market. The right center section shows Baltimore and Potomac railroad station and tracks. The right section includes the U.S. Capitol in background and Independence Avenue area of Capitol Hill.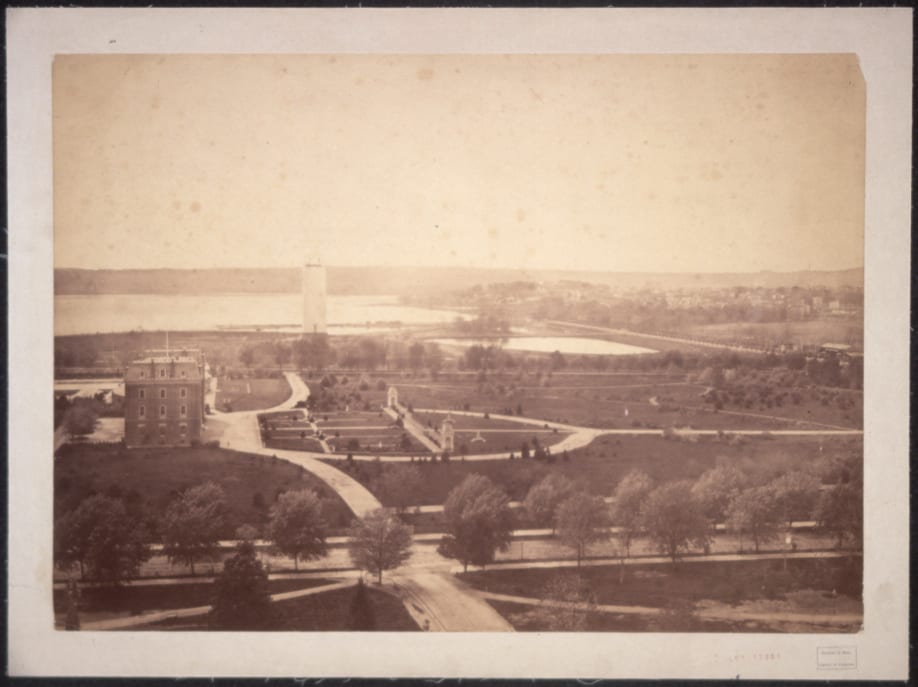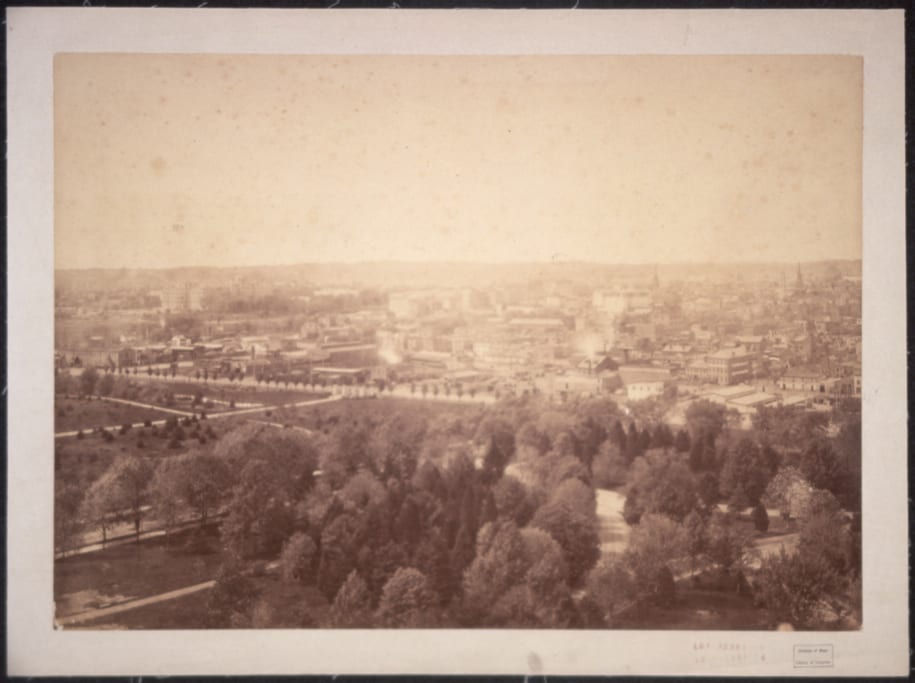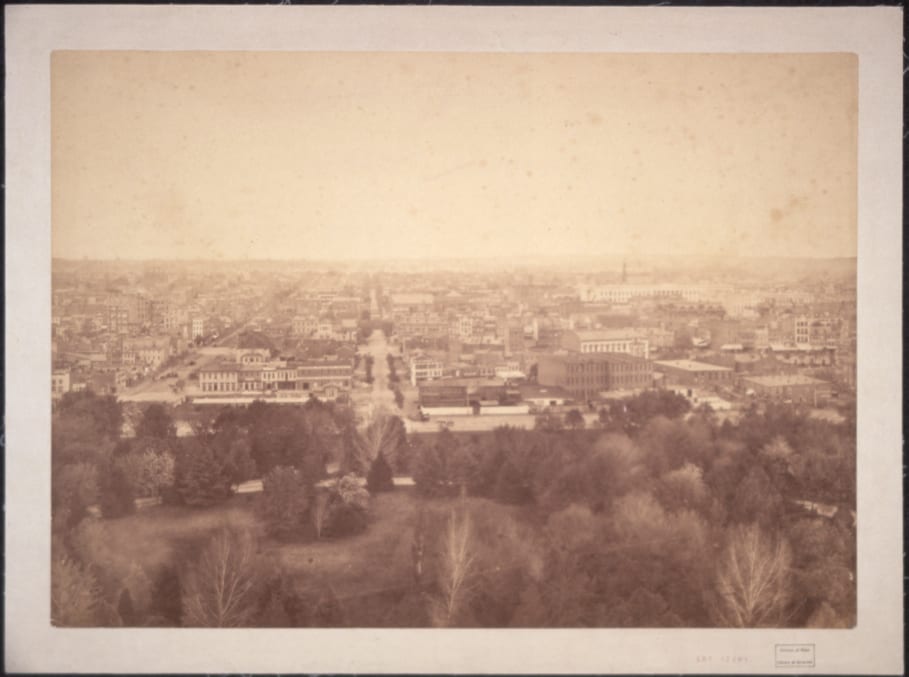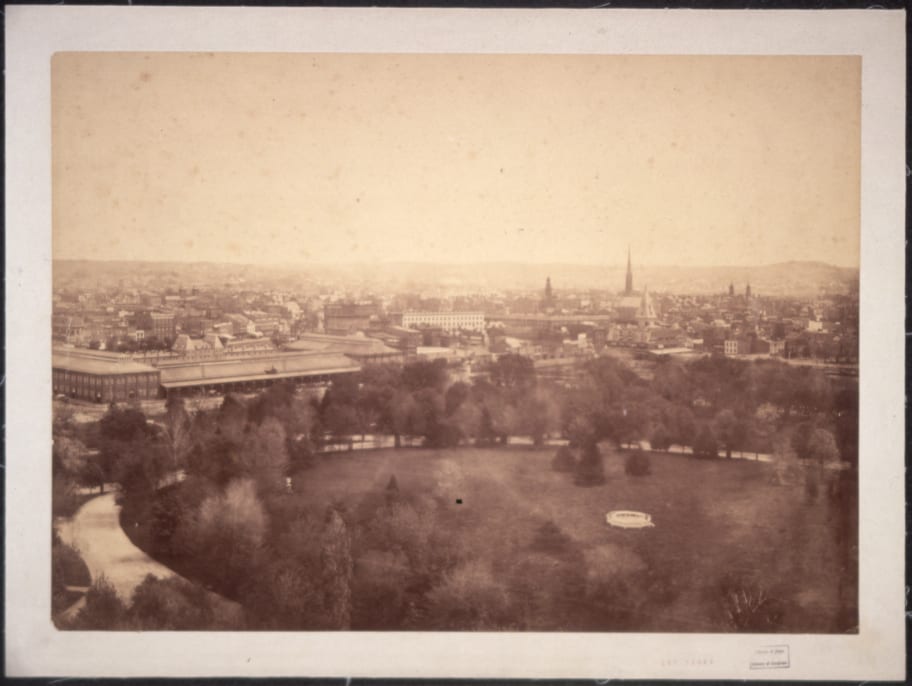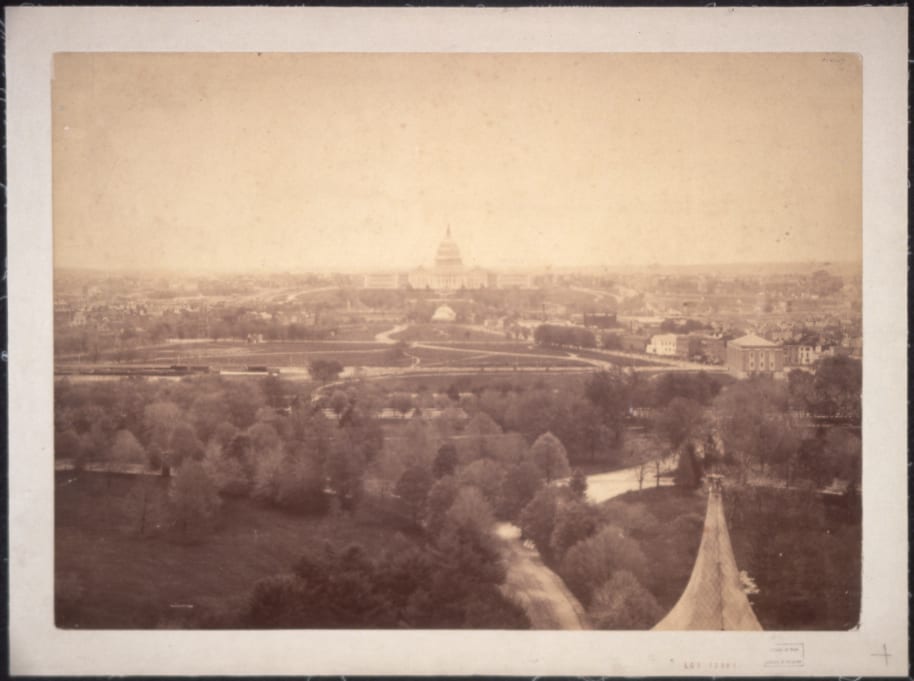 We're getting a little carried away with photos this weekend, digging through the Library of Congress' archives.