Here's a nice old advertisement for the new development in the western half of Washington called the "Palisades of the Potomac." The advertisement was created by the Palisades of the Potomac Land Improvement Company in June of 1890.
I came across this while looking through the Library of Congress' American Memory pages (which are kind of ugly and hard to navigate). There are some really interesting old maps of D.C. in there.
The Palisades is a quiet and beautiful neighborhood at the very edge of the District diamond. It's home to some of the nicest detached houses in the city, some with great views over the Potomac.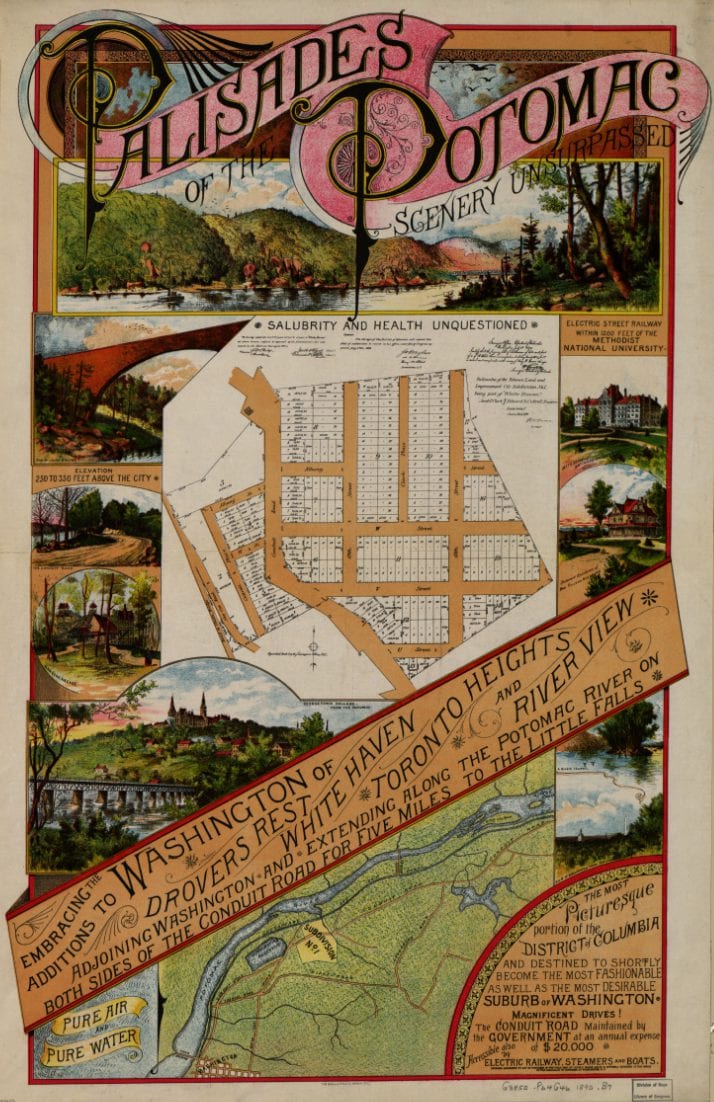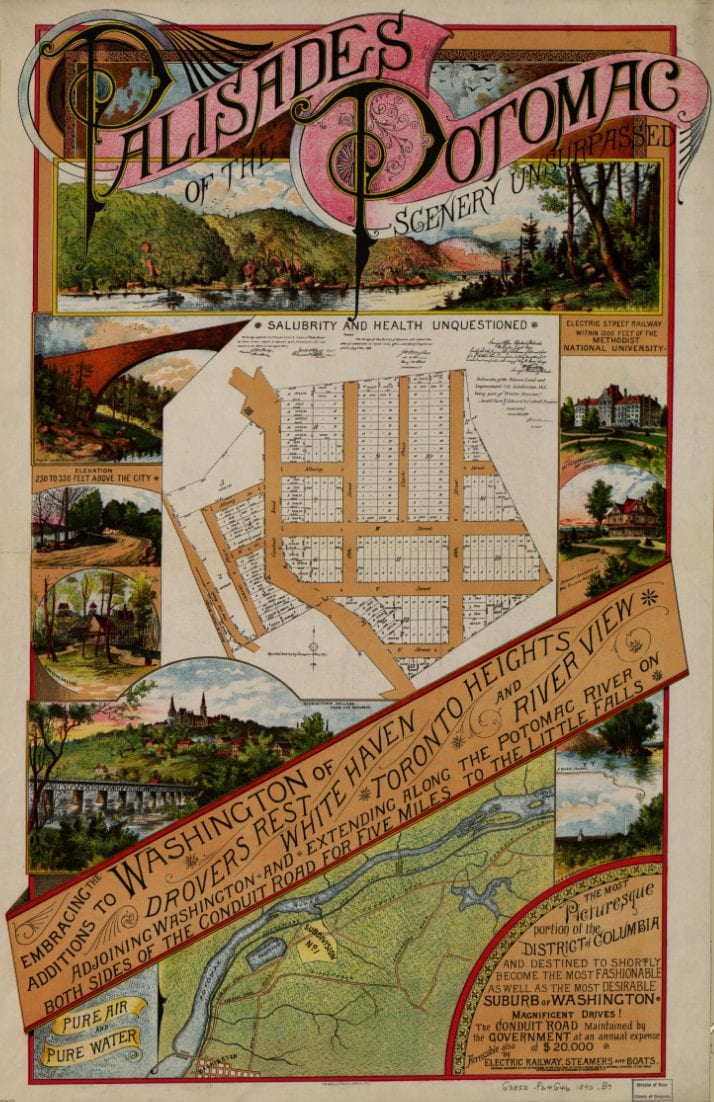 At the end of the 19th century, it was quite a rural area, surrounded by woods. It was a place where wealthy Washingtonians, such as Washington Post founder Stilson Hutchins, would have their summer homes.
The advertisement says it best (Conduit Rd. is now MacArthur Blvd.):
The most picturesque portion of the District of Columbia and destined to shortly become the most fashionable as well as the most desirable suburb of Washington.

Magnificent drives!

The Conduit Road maintained by the government at an annual expense of $20,000. Accessible also by Electric Railway, steamers and boats.
If you live in the Palisades, Click on the advertisement for a larger view and see if you can locate your lot.