Exactly one hundred years ago today, this was in the Washington Herald.
This is a page from the Washington Herald, published on February 5th, 1922. It shows a number of D.C. hardware stores selling Buffalo Paints.
Who doesn't love beer. It's Friday! This is an advertisement from the Washington Herald on Saturday, February 7th, 1914.
Going to an Inaugural Ball this weekend? The austerity of Obama's second mirrors the desires articulated by newly elected President Woodrow Wilson. Take a look at the front page of the Washington Herald on Friday, January...
Here is an appropriate newspaper front page. This is from The Washington Herald on Thursday, November 29th, 1906 … "From a Little Acorn – A Sturdy Oak Did Grow."
How are you liking the "In The Paper" posts? Check out this page from The Washington Herald on Monday, December 20th, 1920. The "Merchant of Venice" performed by Gonzaga students and a Mardi Gras-themed inaugural ball...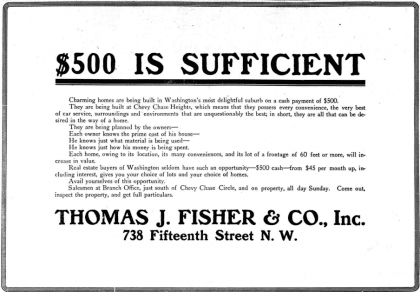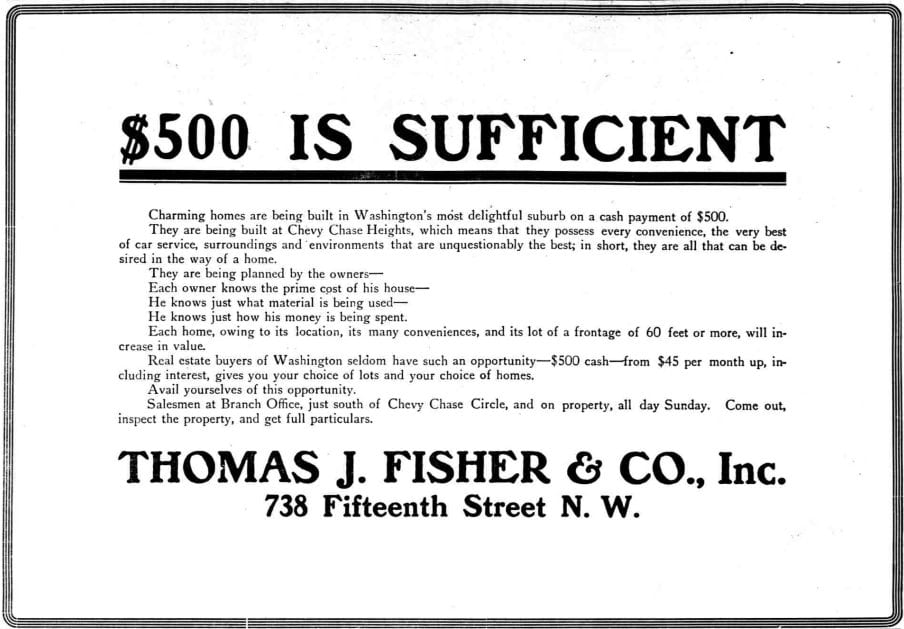 Do you live in Chevy Chase? Was your down payment $500? I think it's safe to say that's off by a factor of around 200. Either you find this extremely amusing or slightly depressing. That amount...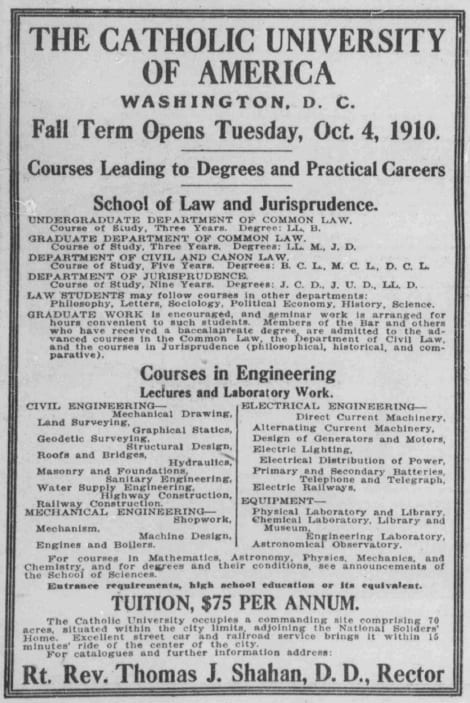 October 4th? That seems really late. Holy sh*t … tuition of $75 per year. It's now $35,000, and that's actually not bad compared to neighbor school GWU at around $50,000 (ouch). Related articles The National Cathedral...
Did you know Bass Ale was available in Washington back in 1911? I did not. Well, it would be only for another six years until Prohibition set in on the city. This was an advertisement I...
This is an advertisement for new development and real estate across the Eastern Branch, near Anacostia. Click on the ad for a closer look at what is a harsh window into a very different (and blatantly...