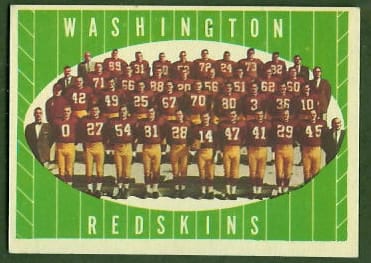 Only the Dallas Cowboys saved the Washington Redskins from complete disaster in 1961, the last year they fielded an all-white team. The Washington football franchise, under first-year coach Bill McPeak, posted a 1-12-1 record, the worst...
It's just shocking to see the blatant racism of 100 years ago. Here's a comic strip, printed in The Sunday Star on January 5th, 1908. The strip is called Sambo and His Funny Noises.
Richard Nixon, senator from California and Vice President of the United States once signed a restrictive covenant preventing African-Americans from buying his home in American University Park.
This is an advertisement for new development and real estate across the Eastern Branch, near Anacostia. Click on the ad for a closer look at what is a harsh window into a very different (and blatantly...