Do you know the origin of the name "Federal Triangle"? Did you know that at one point the area was called "Pennsylvania Avenue Triangle"?
What a great shot of Federal Triangle, looking down Pennsylvania Ave. You can also see the Navy Memorial under construction. Source: Library of Congress
Wow. This one is amazing. We dug this up looking around Shorpy this past weekend.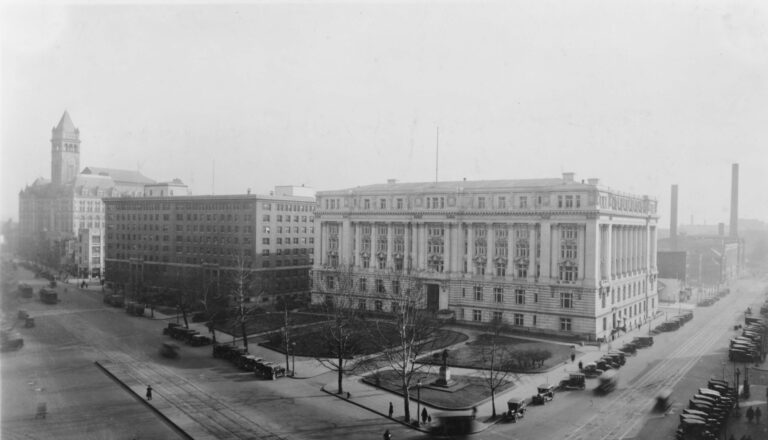 Wow. I think this photo speaks for itself. What an amazing shot of what would become Federal Triangle.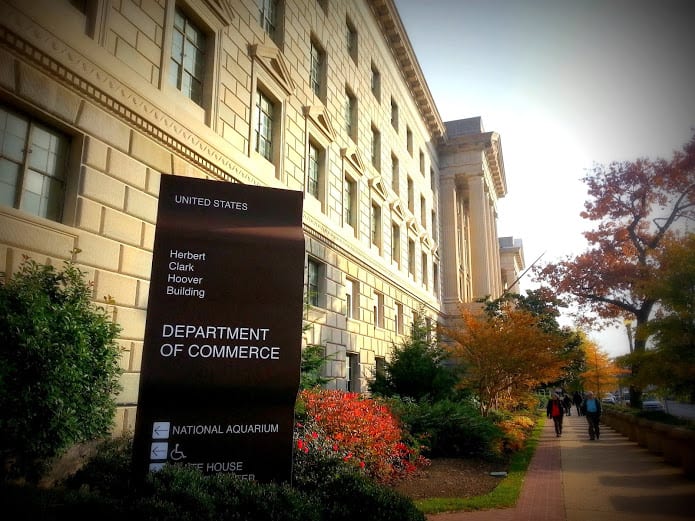 The Department of Commerce's massive, beast of a building is bound by Constitution Avenue (why is it named Constitution Avenue?), 14th St., Pennsylvania Avenue and 15th St. Construction finished and it opened in 1932, at the...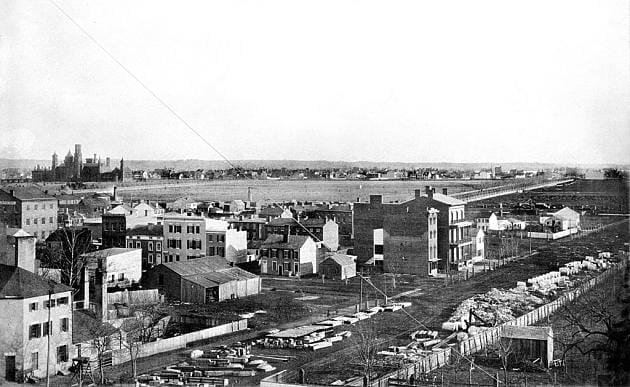 If you're the kind of person that thinks walking home from Wonderland is sketchy, needs bars on your windows in Eckington or believes Petworth is a "fringe" neighborhood, you wouldn't stand a chance in Murder Bay.