Below is a painting of Brown's Indian Queen Hotel situated on Pennsylvania Avenue. Source: Library of Congress The hotel was located on the northwest corner of 6th and Pennsylvania and was originally run by manager Jesse...
Source: DC Public Library Above is a great photo that we dug up on Flickr. The saloon above is the famous old Palo Alto Tavern, formerly located in Bladensburg, Maryland. It was across the street from...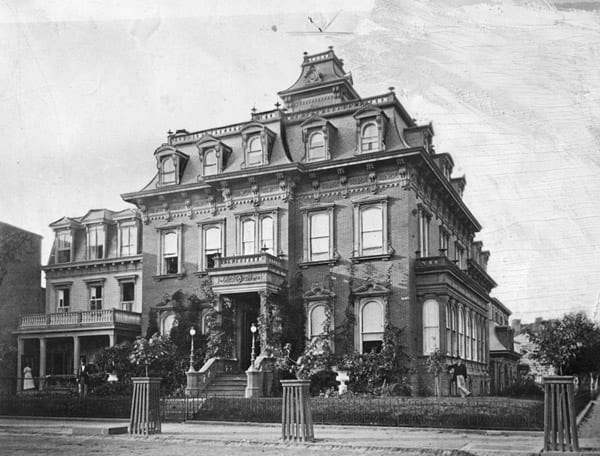 Why did we knock down half of the amazing buildings in Washington? It's tragic and depressing when you read through John's book "Lost Washington" or James' book "Capitol Losses." Sadly, the home below was torn down...