This is a great find. It shows the White House as viewed from the South Lawn before the Truman renovation. Source: Charles W. Cushman Photograph Collection
This is a photograph taken on March 23rd, 1929 from the South Lawn of the White House. Source: Library of Congress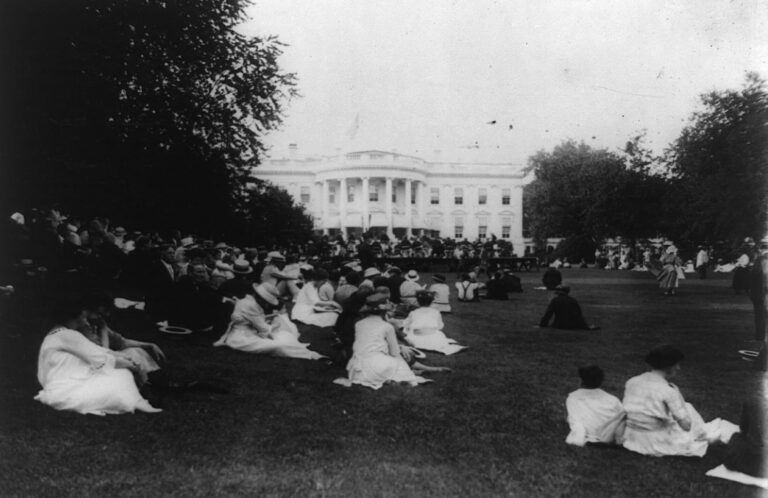 We're on a roll here with these photos, especially with ones of the White House. Here's one of a concert given by the United States Marine Corps Band on the South Lawn. The photo was taken...
Here is something you are highly unlikely to see today. Kids on the South Lawn, riding a goat cart. Quaint.
Why are these men sweeping the South Lawn? I have no idea. This photo was taken some time in the 1920s. Actually, just kidding. Those aren't push brooms, they are bull rakes … at least according...