This is the lovely old Post Office Pavilion, which now stands as the Trump Hotel, though potentially being sold.
This is a photo that we haven't seen before. It shows most of downtown D.C. in 1911 as seen from the air. Click on it to see the amazing details. Source: Shorpy
Here's a slightly spooky, yet beautiful photo showing the Old Post Office through a snowy, foggy night in 1911. It's labeled June 5th, but clearly it didn't snow then. I'm guessing that was when the photo...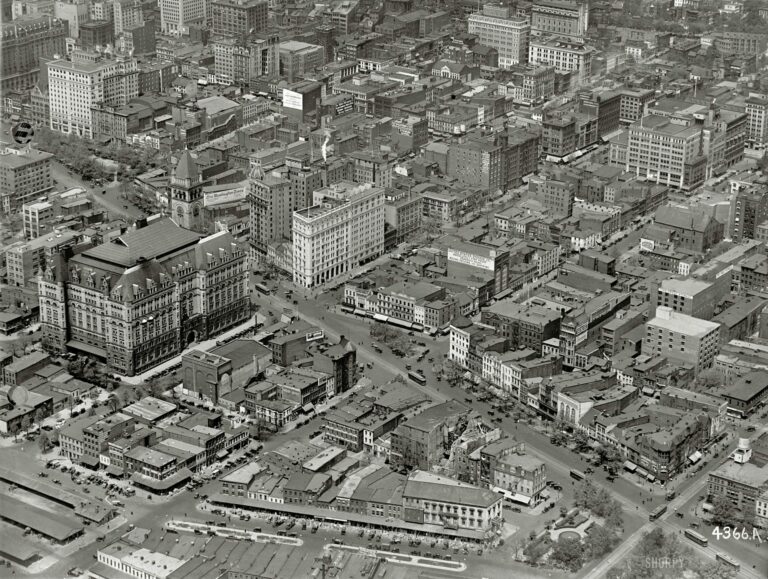 This is incredible. No commentary needed. Just make sure you click on it for greater detail. Source: Shorpy
I love this building and I'm so glad we still have it. I'm a little skeptical about what Trump is going to do with it, but … we'll see. Just don't turn it into a casino!...
This is a beautiful photo of Donald Trump's newest property. I hope he doesn't f*ck it up and make it ridiculously ostentatious.