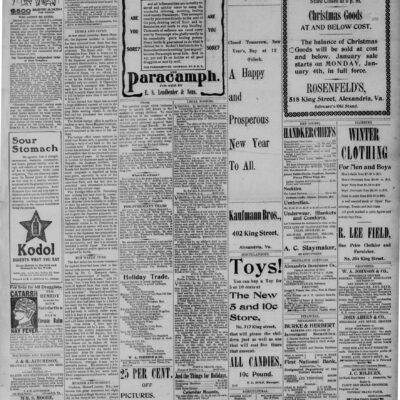 Here is the front page of the Alexandria Gazette, exactly 110 years ago today, January 2nd, 1904. Source: Library of Congress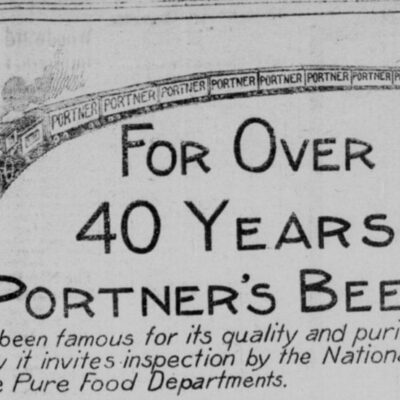 Here's a page from the Alexandria Gazette and Virginia Advertiser from Monday, March 25th, 1907, exactly 96 years ago yesterday (I should have posted this on Monday). The most interesting ad is the one for Portner's Beer. Evidently, descendants of...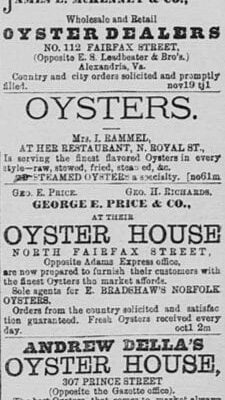 Reading this makes me a little hungry. I was scanning the old Alexandria Gazette (2 cents!) from December 4th, 1890 and noticed that they have an entire column dedicated to oyster advertisements. Mrs. Rammel has quite a variety of them...