Here is an advertisement in The Evening Star for real estate in West Woodridge, off of Rhode Island Ave. NE. It was printed on May 6th, 1922. For a little context, on May 5th, construction began on Yankee Stadium in the Bronx (aka, the House that Ruth Built).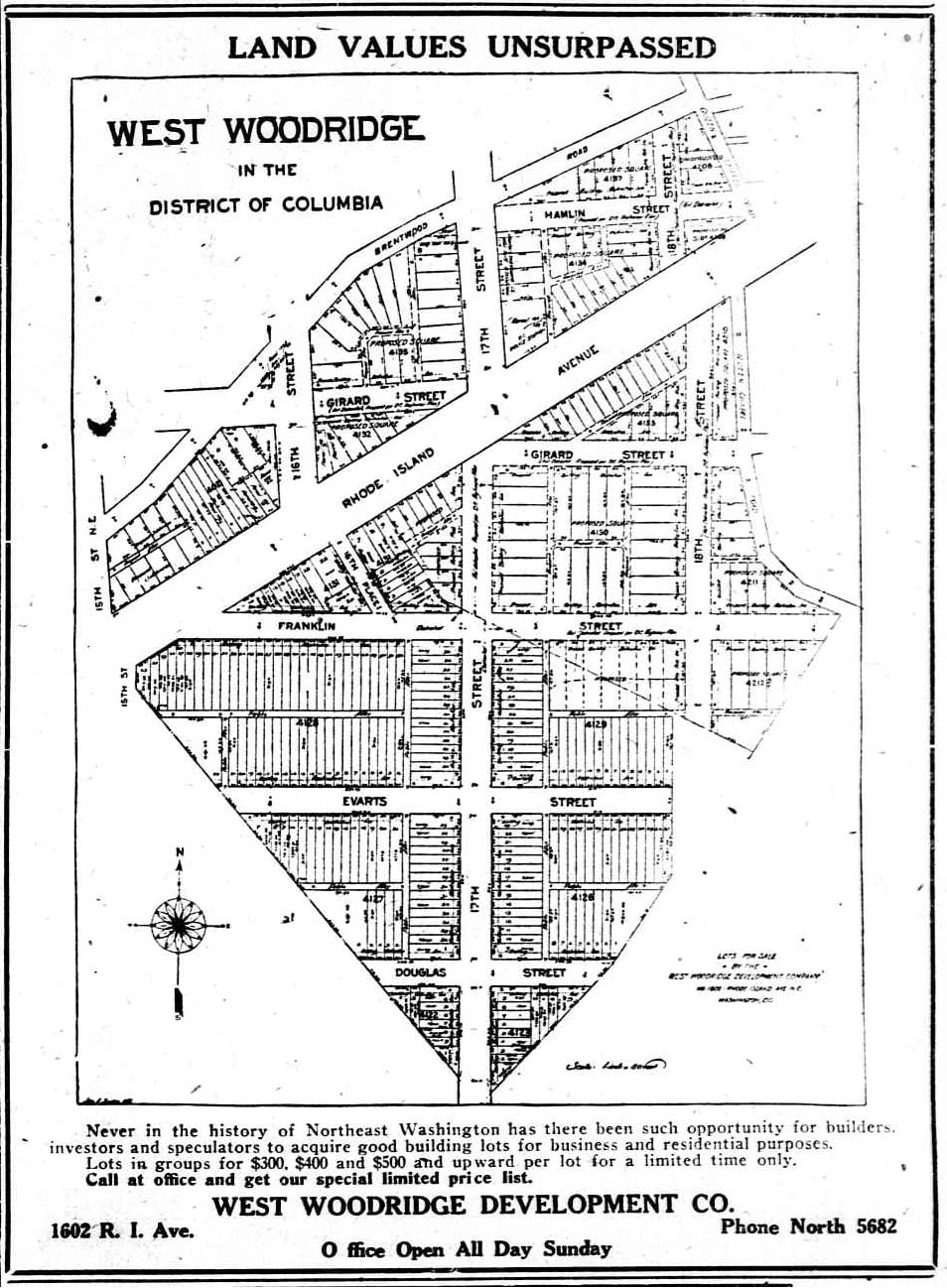 Source: Library of Congress
Here's the same area today on Google Maps. The neighborhood is considered Brookland today.