We came across this headline in The Evening Star, printed on November 22nd, 1919. It announced the completion of The Whitelaw Hotel (Wikipedia) at 13th and T St., NW. It's a beautiful historic apartment building which still stands today in Shaw.
The Whitelaw Hotel, for colored people, has just been completed, at the corner of 13th and T streets, at a cost of $150,000. It will be open for inspection Monday from 5:30 to 9 o'clock.

The building is of the Italian renaissance type. The street facade is a gray tapestry, with Indiana limestone adornments. The building is furnished throughout with up-to-date equipment. On the second floor is a private parlor and dining room for special functions, while the main dining room is on the first floor. It is designed to seat 200 guests. The color scheme is old ivory and gold.

The lounge, smoking room, manicure parlor and ladies' rest room are situated on the ground floor, as is the grotto, which enters from the T street side.

A special program has been arranged for each evening next week.

The officers of the hotel are John W. Lewis, president; William D. Nixon, Laurence E. Murray, C. A. Lee, Richard Johnson, L. H. Fisher and William H. Robinson.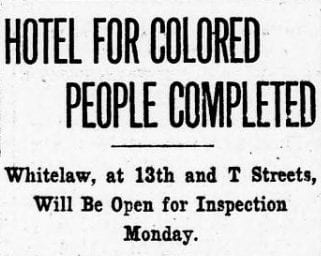 The property was financed and built by African American entrepreneurs, investors, designers, and craftsmen, and over the years housed numerous notable residents, including Cab Calloway, who stayed there while performing on U Street.
Also, on the same day as this article, the Treaty of Versailles failed a ratification vote in the Senate … and eventually would never be ratified by the United States.
The building was closed in 1977 after a period of decline and neglect. It was nearly demolished, but was bought and turned into moderate-income housing in 1992.
We went digging around for some great old photos of the building, and these are some that we found at the Library of Congress. Here are some photos from probably the late 1970s showing the building in quite a state of disrepair.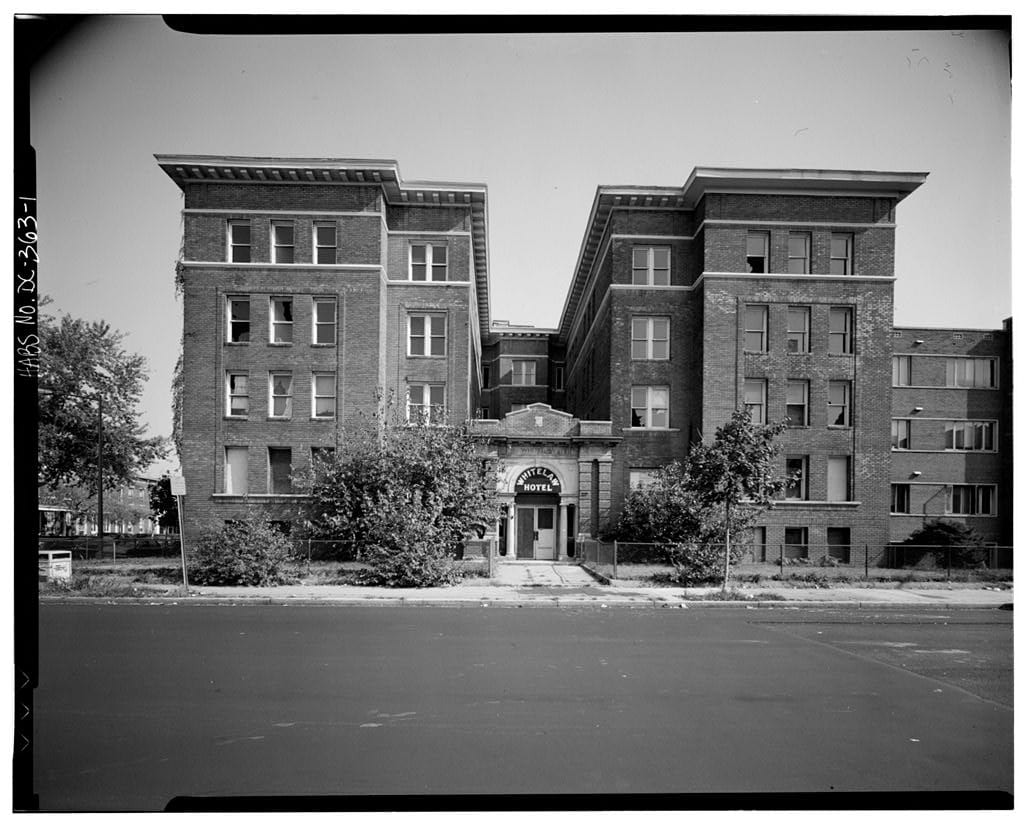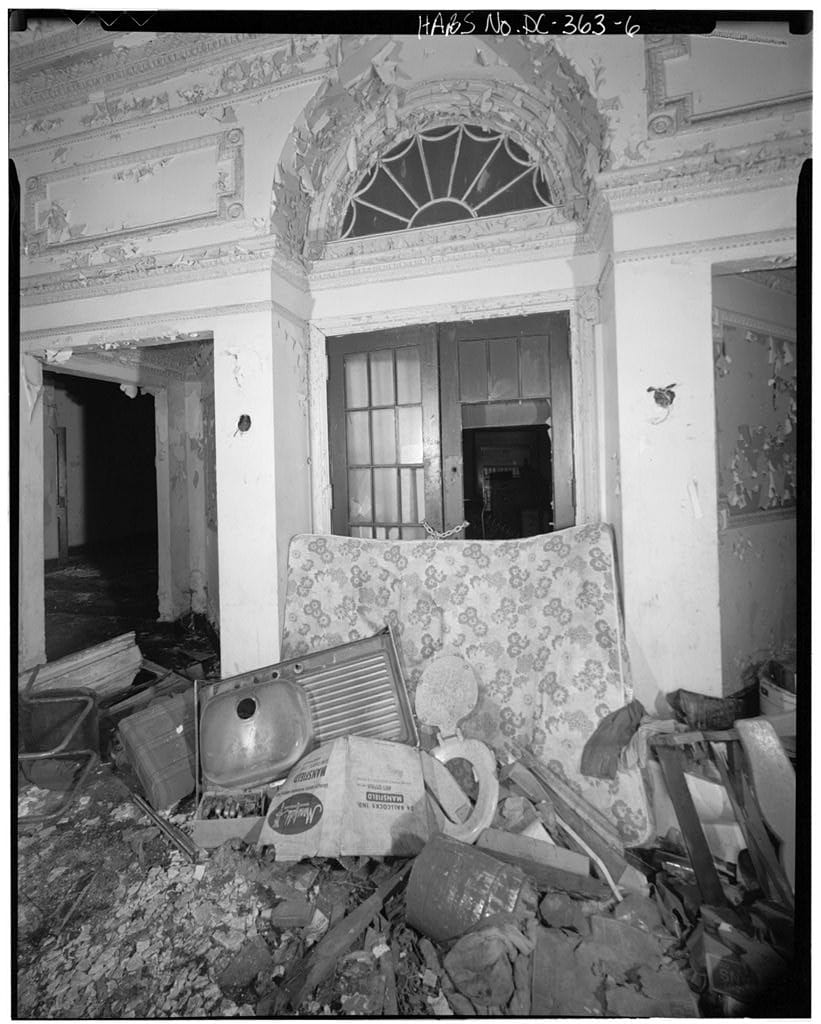 Source: Library of Congress