Here's a shot of the British Embassy before the U.S. entry into World War II. The photo was taken four days after Paris fell to the Nazis.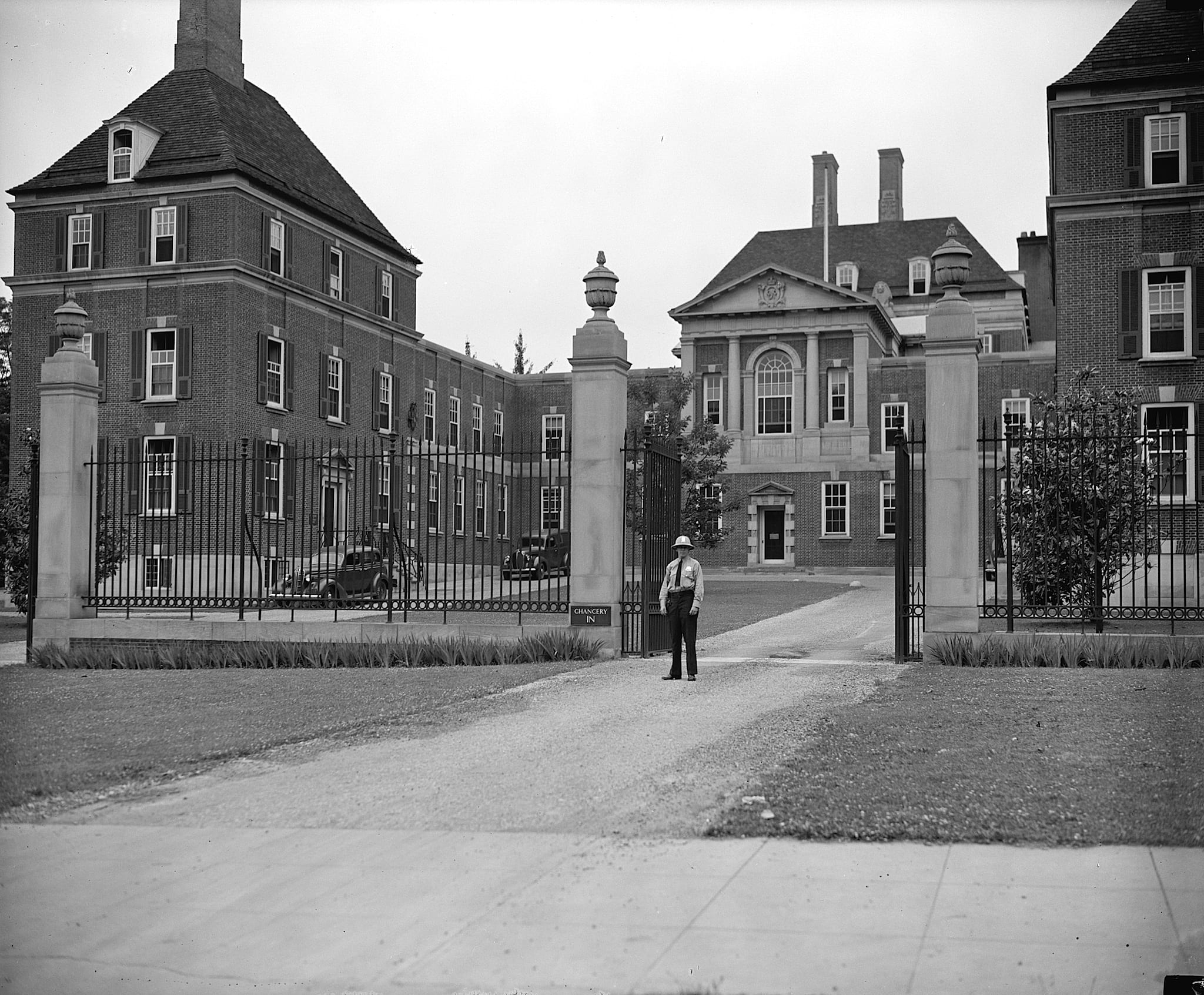 Source: Library of Congress
According to The Washington Post printed this day, France rejected a proposal by Winston Churchill to pool the resources of their two empires under a single, unified wartime government.
France appealed to Germany for peace after rejecting a proposal whereby the British and French empires would have been merged under a single government to carry on the war against Hitlerism, it was revealed tonight.

The French cabinet overrules the British proposal, unique in the history of the world, after Premier Paul Reynard had argued desperately for its acceptance.

Reyard resigned, was replaced by Marshal Petain and the plea for an "honorable peace" was sent immediately to Adolph Hitler.

…

The draft of Britain's proposal for "one Franco-British union" provided for new appeals to the United States to rush all economic aid to the Allies and "bring her powerful material aid to the common cause."

Not only would Britain and France have pooled all their fighting strength and resources but every Briton would have become a citizen of France and every Frenchman would have become a British citizen.
Can you imagine? I'm not sure how different things would have been, but certainly a unique moment in history.