How awesome is this old photo of 9th St. NW? According to the Library of Congress, this is from 1922, although it was mislabeled 9th and S St. Moore's Rialto was located at 713 9th St. NW, which is close to G St. NW. I believe you're looking at 9th St. heading north toward the left and G St. heading to the right.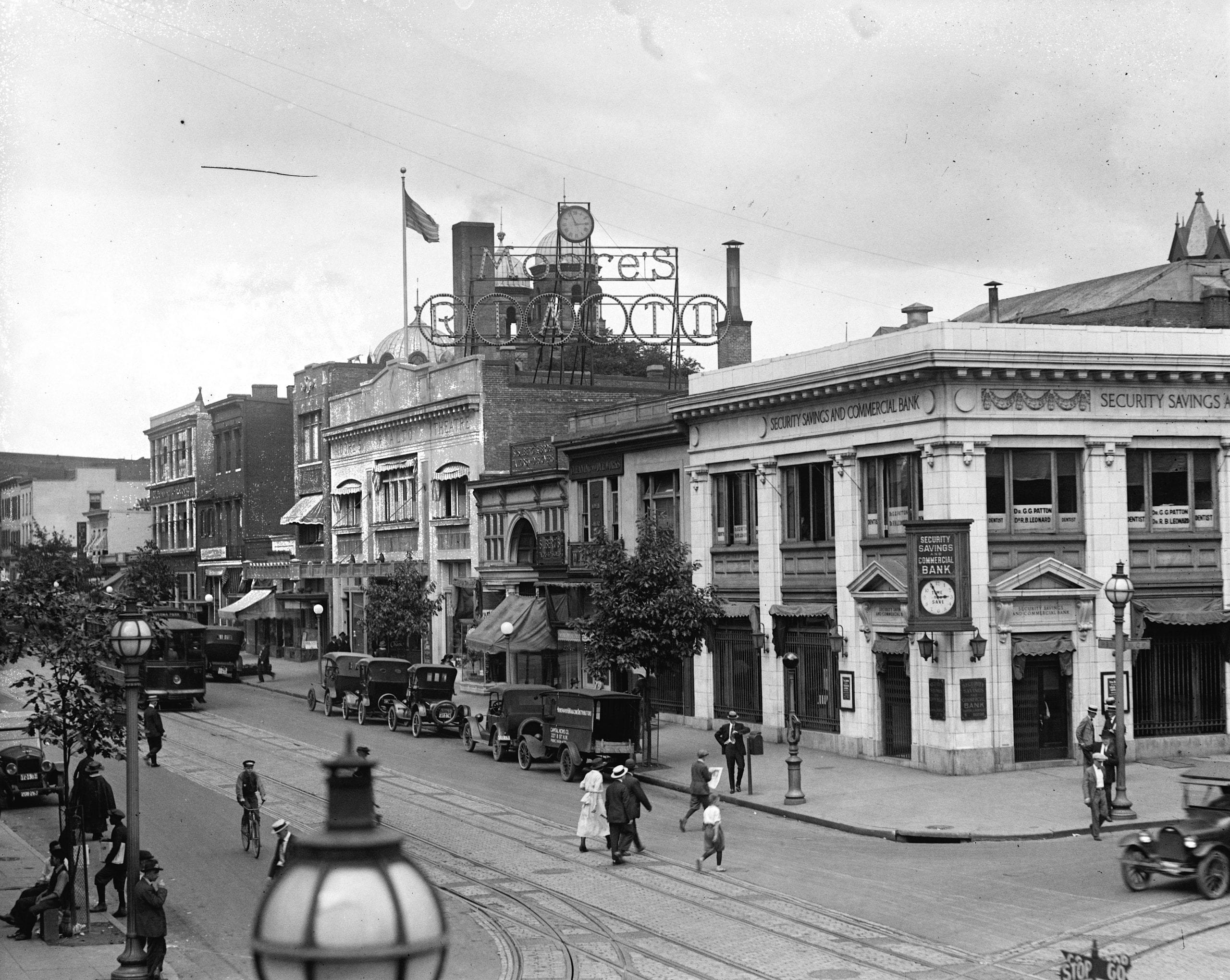 Source: Library of Congress
And here's the map of the block from 1919. You can clearly see the bank and the theatre. This is the part of the block where Zaytinya sits today.