This is a guest post by Rick. He also wrote a good one on the alley dwellings in Foggy Bottom.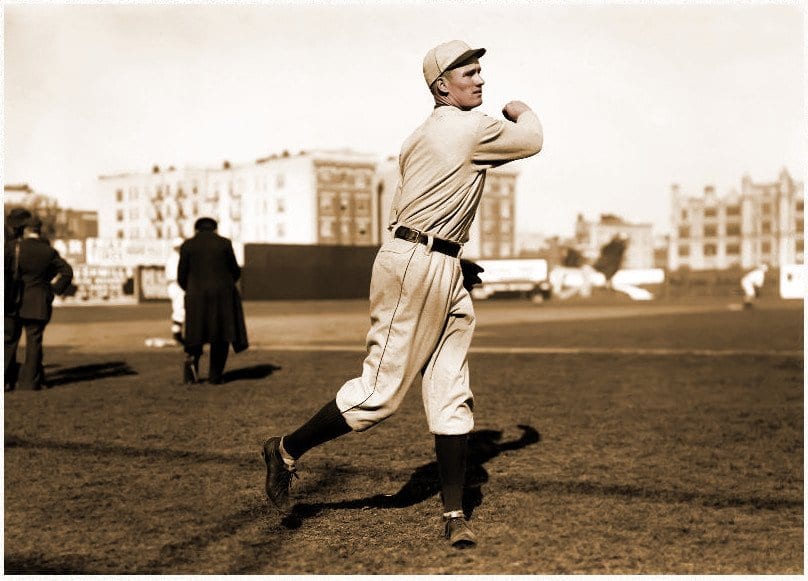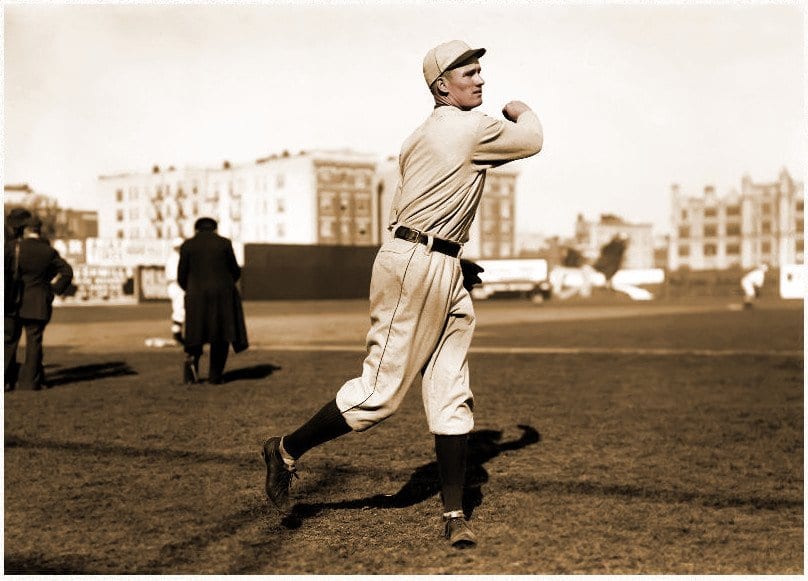 The District's baseball fans are beginning to believe that the 2012 Nationals may actually make it into post-season play and begin what some think will be a long series of annual Fall celebrations, including, just maybe, the second World Series Championship in Washington history.
A large part of why fans are entertaining such grandiose hopes is the corps of young pitchers that make up the best hurlers in all of baseball this year. What's more, the history of Washington baseball lends credence to those hopes, in particular the importance of not relying on one pitcher, however great he may be.
Walter Johnson is, in one sense, the ghost that looms large in DC baseball. And what a ghost he is! Playing his entire career for a team that very seldom improved much on the wins the "Big Train" rang up, Johnson nevertheless compiled an extraordinary record of 417 victories against 279 defeats, striking out more than 3,500 batters in completing 531 of the 666 games he started.
But even Walter Johnson could not enable the Senators to prevail more than once in winning a World Series and twice in snaring the American League pennant. In fact, as remarkable as his career was, it serves as testimony to baseball being very much a team sport. Consider the following;
During his amazing 10-year string of 20 or more wins, 1910-1919 (including seasons of 33 and 36 victories, respectively), Johnson was a member of a team that never came in last in the American League but finished 7th or next-to-last four times, ended two seasons in second place, and finished 3rd, 4th, 5th and 6th once each.
In the four succeeding years, 1920-1923, when Johnson won 8, 17, 15 and 17 games, respectively, the Senators, again, never ended a season in the AL cellar and were in either 4th or 6th place.
The two glory years – 1924 and 1925 – were made possible by Johnson resuming his winning ways with 23 and 20 victories and being joined by two pitchers who won, respectively, 16 and 15 games in 1924 and two different pitchers who won 20 and 18 games.
In the 1924 World Series against the New York Giants, Johnson lost his first two starts, but the Senators managed to tie the series going into the seventh game and Johnson pitched the last four innings to preserve Washington's only World Championship.
Big Train won his first two starts in the 1925 Series, but lost the seventh to the Pirates.
None of this diminishes Johnson's achievements. But his ghost should serve as a reminder that baseball championships are not won by one or even two great pitchers (Koufax and Drysdale to the contrary). If a village is required to raise a child, then it takes an entire team and a damn good pitching staff to win a World Series.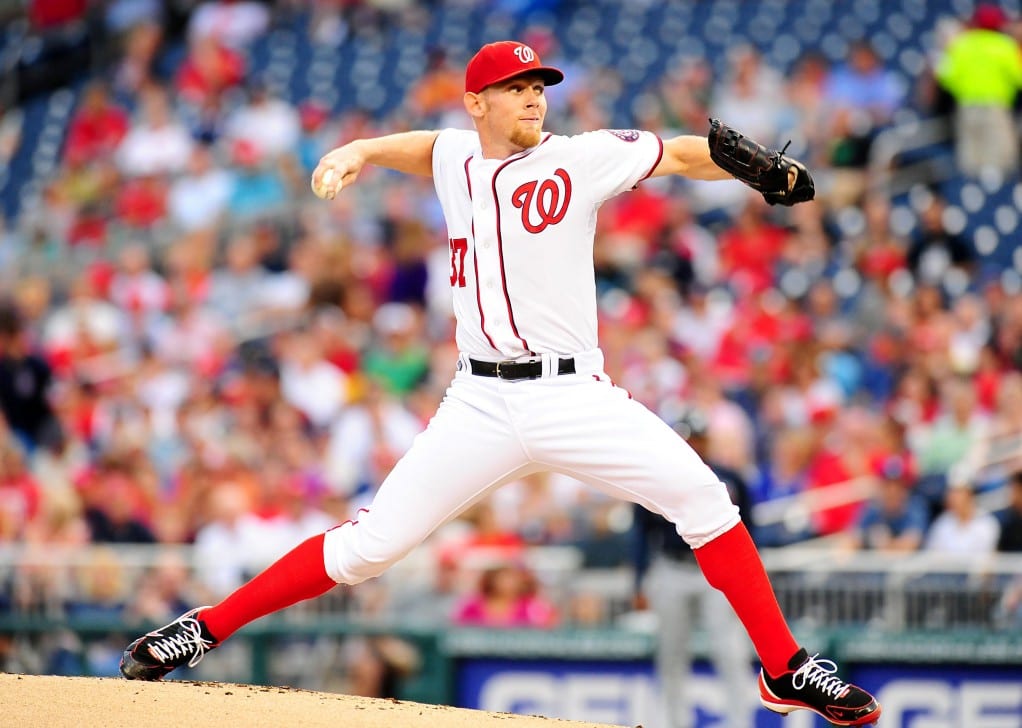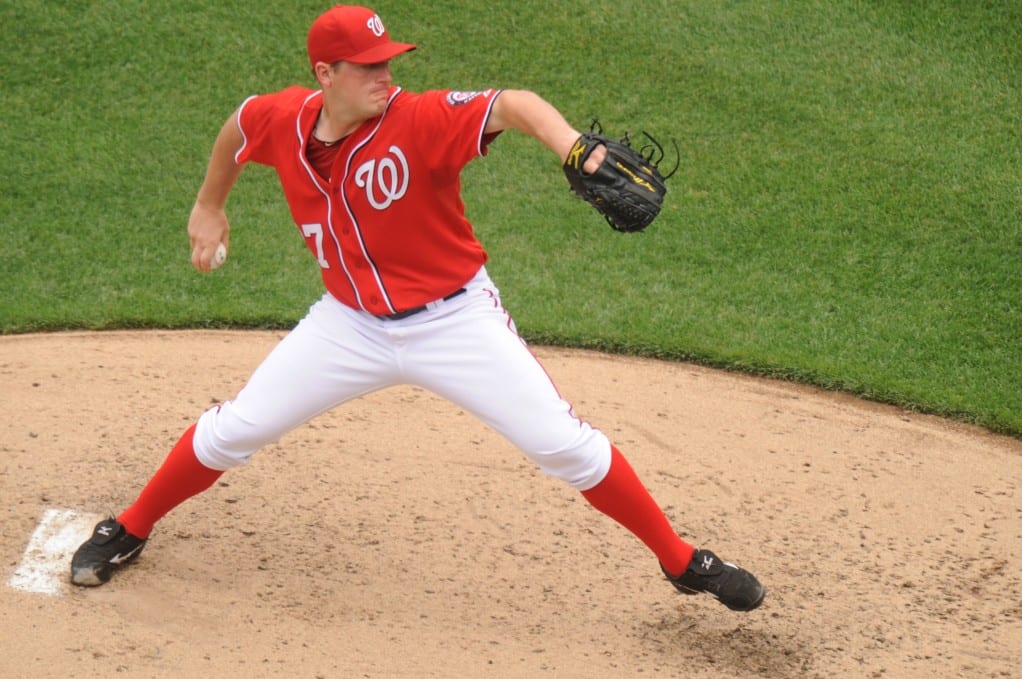 Related articles