This is a guest post by Rick. He also wrote a good one on the alley dwellings in Foggy Bottom.
In a city where influence is a major activity of sizable numbers of residents, alcohol serves as a powerful lubricant. Major landmarks of the District such as Ebbitt's Grill – with its amazing Grant's bar – were and are devoted to the dispensing of libations.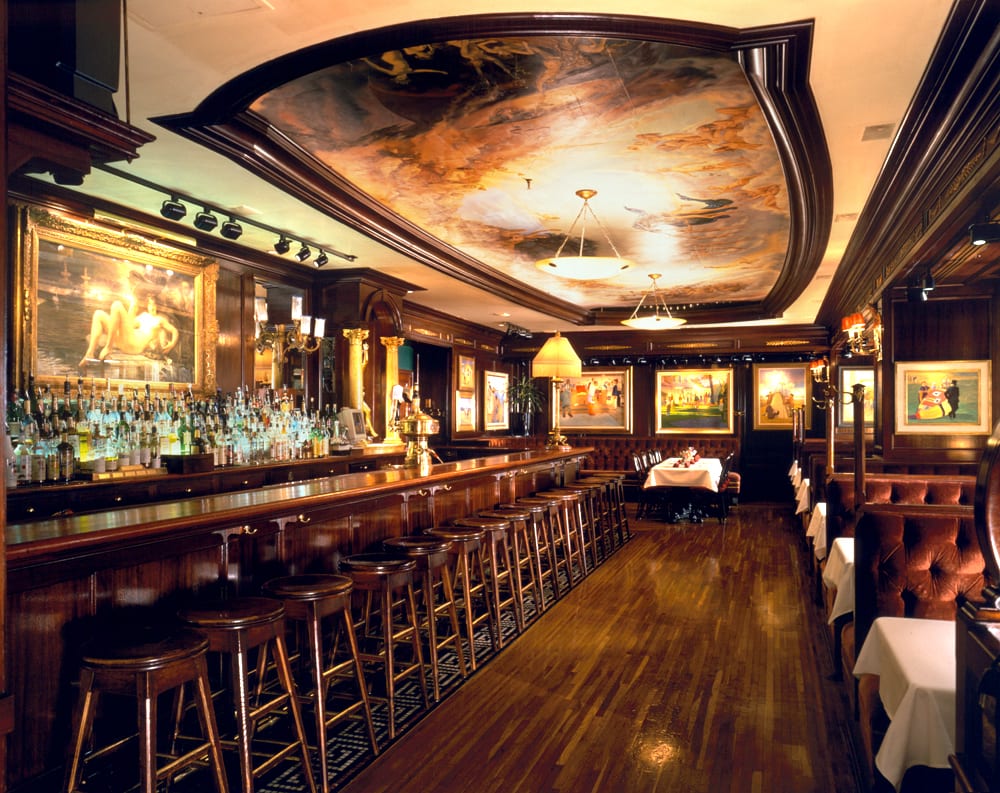 Even before there was a District, Virginians were working hard to import booze, initially fruit of the vine. The Winery at Bull's Run notes that the Jamestown settlers of 1619 were required to plant and tend "at least ten grape vines per male settler."
Washington and Jefferson were among the notables who sought and failed to grow European grapes to produce American wine.
Still closer to the seat of power is the "Ohio clock" that told time in the old Senate chamber of the Capitol from 1817 until 1859 when it was moved to the current Senate's south door. Throughout its history, rumor was that senators kept bottles of whiskey tucked inside the clock as, one presumes, "refreshment" or else for "medicinal purposes."
Myth but no evidence perpetuates this idea, though it may something that the Ohio clock was made in Philadelphia and not a shred of evidence exists to connect the timepiece to the Buckeye state.
And despite the Nation's Capitol frequent depiction as a cultural backwater, the April 18, 1880 issue of The Sunday Herald and Weekly National Intelligencer included a prominent advertisement to the establishment of Thomas Russell, located at 1213 Pennsylvania Avenue. Available for purchase were fine madeiras, champagnes, bordeauxs, and, of course, Havana cigars.
But the District's enthusiasm for booze was often hedged by the residents' awareness of the formidable political power of the temperance movement. An 1876 Currier & Ives lithograph of Washington's farewell to his officers in New York City in Fraunces Tavern was altered so that even in toasting his colleagues, Washington is shown without a glass in his hand.
Even more telling may be the history of the Temperance Fountain in the District. Donated to the city in 1882 by Henry Cogswell of San Francisco, the fountain was adorned with the words "Faith." "Hope," "Charity," and "Temperance" and included a two heraldic dolphins from which, originally, parched passerbys could drink ice water flowing from the dolphins' snouts, with the overflow collected in a trough for horses.
In time, it became too much of a burden to supply the ice needed and the water pipes were turned off.
For years, the Fountain was located, by happenstance one presumes, in front of the Apex Liquor Store until it was moved, ending up on the corner of 7th Street and Indiana Avenue, five blocks away from the 1213 Pennsylvania Avenue location of – what else? – Thomas Russell, merchant of fine wines.
Related articles